Department of Pediatrics at Children's Mercy

With more than 500 faculty members in our divisions, sections, and centers of excellence, the Department of Pediatrics at Children's Mercy is one of the largest and most comprehensive in the country. We have staff in all pediatric specialties and subspecialties, offering dozens of multidisciplinary outpatient clinics. Working with our colleagues in Surgery, Anesthesiology, Pathology and Dentistry, we provide comprehensive care to children within our region and across the country.
We are the Department of Pediatrics for the University of Missouri-Kansas City School of Medicine, a combined baccalaureate/MD degree program. The Department of Pediatrics also participates in educational and medical exchange programs with Guangzhou Children's Hospital in China; Hospital del Nino in Panama City, Panama; and the nation of Mexico.
Children's Mercy ranks among the nation's top pediatric medical centers for the tenth year in a row, according to U.S. News & World Report's 2019-2020 "America's Best Children's Hospitals."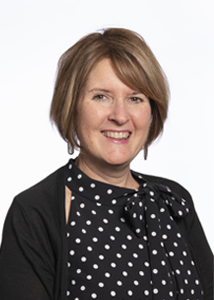 Mary Ann Queen, MD, FAAP
Interim Chair of the Department of Pediatrics
Education

Our educational programs are committed to providing an exceptional learning environment that fosters competency-based education for a diverse group of trainees from across the United States and other countries. For more information about our core residency training programs, our fully integrated medicine-pediatrics program and our fellowship programs, visit professional education.


Research

The Department of Pediatrics fosters a vibrant and collaborative research environment characterized by projects that span multiple subspecialties and range in scope from basic science to clinical/applied research - truly bench to bedside. Learn more about research at Children's Mercy.
Department of Pediatrics Menu