High volumes of patients
We are experiencing high volumes of patients due to an increase in viral infections in our community, which has resulted in longer-than-normal wait times. We know this can be frustrating and we greatly appreciate your patience.
After a brief pause, our urgent care locations are once again taking walk-in patients until 9 p.m. on weekdays and 7 p.m. on weekends. Because volumes are still high, we recommend you continue to use Save My Spot to get a place in line before you arrive to help minimize your wait time.
We continue to make adjustments to our service to meet the needs of both our patients and staff. We appreciate your patience as we work to see as many patients as possible each day.
Urgent Care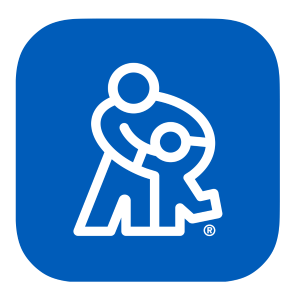 Download the Children's Mercy app
Quickly save your spot for virtual (online) or in-person urgent care services by downloading the Children's Mercy app:
Google Play or the App Store
Select how you want to receive care for urgent needs
Telehealth (online) visits
Is telehealth right for my visit today?
Telehealth visits allow your child to be cared for from the comfort of your own home.
After you sign up for a telehealth visit, you will receive a confirmation text message from Children's Mercy.
Then you will receive a phone call to be registered for your visit.
Telehealth visits are available:
Monday - Friday: Noon to 10 p.m.
Weekends: 10 a.m. to 8 p.m.
In-person visits
For in-person visits, patients can schedule an appointment online using Save My Spot, or walk-in to one of our three locations. Walk-in appointments are available until 9 p.m. on weekdays and 7 p.m. on weekends.
We will have holiday hours on Thanksgiving and the day after Thanksgiving:
Thursday, November 24: Noon to 6 p.m.
Friday, November 25: 10 a.m. to 8 p.m.
To minimize waiting, patients are encouraged to use Save My Spot. Here's how:
Choose the location closest to you.
Select a time that works best.
Complete a short form, and you're in line.
We can even send text message reminders as your scheduled appointment draws near.
Children with serious or life-threatening injuries or illnesses should be taken directly to the emergency room, or call 911.
Quick links