Information about COVID-19
Novel coronavirus - updated March 31, 2020

In Effect Now
Children's Mercy is implementing full visitor restrictions to keep you and your child safe:
No visitors, including sibling visitors
Parents/guardians are not considered visitors
Parents/guardians must be free of respiratory symptoms and fever to be in the hospital
In order to help keep our patients as safe as possible, we are working to reschedule some of our specialty clinic visits, non-urgent imaging procedures and elective surgeries. If your child's appointment needs to be changed, our team will be reaching out to you directly. We appreciate your understanding as we work to keep our patients and staff as safe as possible from the spread of COVID-19.
Information and resources
Novel coronavirus - updated March 31, 2020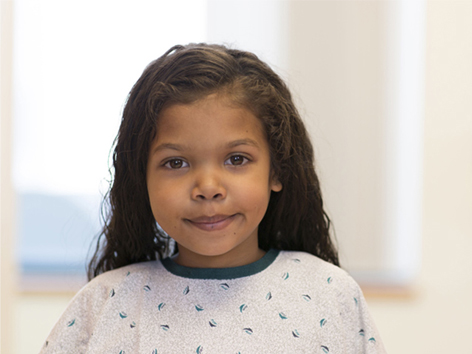 Ways to Give
We continue to provide around-the-clock, world-class care – care that your giving makes possible. Be a champion for families and our healthcare staff today by helping us respond to our areas of greatest need during this crisis.
Important note

Please note this is an emerging, rapidly evolving situation. We are regularly updating this page with key information as we receive it, but we encourage you to refer to the Centers for Disease Control and Prevention (CDC) as a reliable source for the most updated information as it becomes available, in addition to updated guidance. For the latest information, please refer to the CDC.