Information About COVID-19
At Children's Mercy, we know trust is everything. And you can trust we'll always do whatever it takes to protect the health of your child, especially now. Here are three things we want you to know as you ask yourself, "Is it OK to take my child to the doctor?"
Kids need care.
While some pediatric care may be deferred for a limited time, delays in care for children may result in lifelong health consequences. That's why it's so important that we begin seeing the children whose care had to be postponed.
We're preparing a safe environment for you.
We've taken safety measures to protect our patients, families and staff. Health screenings upon entrance, universal masking, visitor restrictions, social distancing, increased frequency of deep cleaning and more are all part of our commitment to you.
We're ready when you are.
We have been seeing patients from the comfort of their own home during COVID-19, and we'll continue to do that for patients where we can. But our in-person clinics are ramping back up and non-urgent surgeries and procedures are being scheduled. We're ready when you are.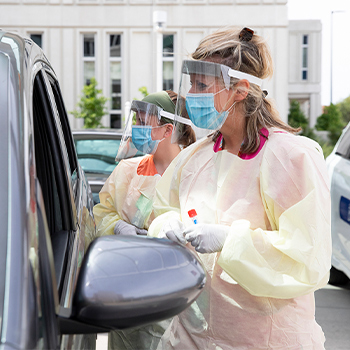 Looking for COVID-19 testing information?
Children's Mercy offers several COVID-19 testing options. Find options, locations and times.
COVID-19 vaccine FAQ
There is a lot of information out there about the COVID-19 vaccine. Get answers to frequently asked questions from the experts at Children's Mercy.
Flu shot information
Children's Mercy encourages everyone 6 months of age and older to get a flu shot. We have completed our no cost, drive through flu shot clinics for this season, but encourage you to talk with your provider about getting a flu shot if you have not yet.

What to expect during your visit
Coming to Children's Mercy may look a little different to your child. Let us help provide tools to explain to them what to expect from social distancing in our clinics to temperature checks and visitor restrictions.
See what to expect

We're ready when you're ready
Appointments are being scheduled for many clinics through telemedicine visits. Others are ramping back up to schedule in-person visits. Learn more about scheduling an appointment.
See how to schedule
Keeping all visitors safe
Nothing is more important than your safety when you visit Children's Mercy. To reduce the potential spread of COVID-19, masks are required for all visitors 2 years of age and older, and staff. You may bring your own mask. If you do not have one, a mask will be provided for you.
See visitor restrictions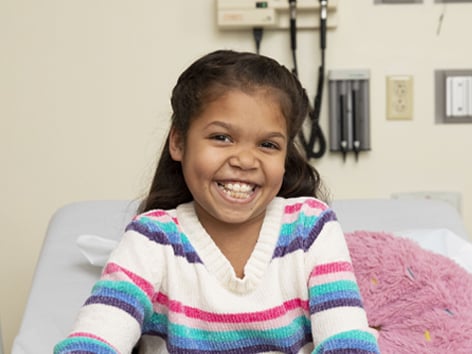 Ways to give during the COVID-19 pandemic
We continue to provide around-the-clock, world-class care – care that your giving makes possible. Be a champion for families and our health care staff today by helping us respond to our areas of greatest need during this crisis.