Built for Kids
Joining Children's Mercy means being part of a caring environment where people are passionate about helping children get well. We're widely recognized for outstanding clinical achievements and the compassionate care we provide to patients and families. But we're also known for taking great care of our employees.
Committed to diversity and inclusion


Children's Mercy is committed to creating a diverse and inclusive workforce. Our patients and families come from all walks of life, and so do we. We know that our greatest strengths come from the people who make up our team. We hire qualified people from a wide variety of backgrounds, not just because it's the right thing to do, but because it makes our hospital stronger, our patient care more compassionate, and our research better.

If you share our values and our enthusiasm for service, you will find a home at Children's Mercy. In recruiting for our team, we welcome the unique contributions that you can bring, including education, ideas, culture, ethnicity, race, sex, sexual orientation, gender identity and expression, national origin, age, languages spoken, veteran status, color, religion, disability and beliefs.
Visit our Equity and Diversity page to learn more about Children's Mercy's commitment to equity, diversity and inclusion. Also, view our Walking the Talk video resources on equity and diversity by Michelle Wimes, our Senior Vice President and Chief Equity and Inclusion Officer.

Committed to growing our own

Children's Mercy understands the value of recruiting and retaining top talent, which is why we offer training programs that allow current employees to learn new skills while maintaining a full-time income. Visit our Employer Supported Training Programs page to view some of the programs that we offer our employees.
Help us connect you with the right opportunity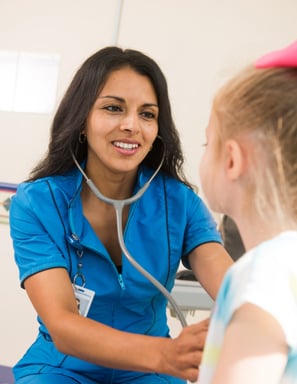 If you don't see a job opening above that is right for you, then tell us what type of position and/or area of Children's Mercy interests you. Be one of the first to know about new jobs and opportunities at Children's Mercy. Use the button below to provide us with your email address so we can stay connected with you.
Get started here
Why Kansas City?
Kansas City is home to rich cultural experiences, a vibrant metro and thriving businesses. More than 2 million people live in our urban, suburban and rural communities – in Kansas City, there is a place for everyone.
Talent recruitment
Our goal is to recruit the best possible people to serve our patients and families. We'd love to meet you.