Health and Safety Resources
24/7 Nurse Advice Line
When your child is sick or injured and your primary care provider is not available, call (816) 234-3188 for advice from the Children's Mercy Nurse Advice Line. We are available to answer your questions 24/7.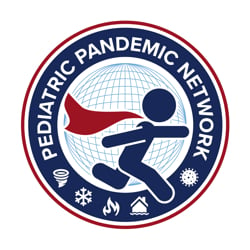 Pediatric Pandemic Network
Children's Mercy Kansas City is a member of the Pediatric Pandemic Network, a network that strives to coordinate, prepare, and enable high-quality, equitable, research-based pediatric care in emergencies, disasters and pandemics. The Pediatric Pandemic Network is supported in part by the Health Resources and Services Administration (HRSA) of the U.S. Department of Health and Human Services (HHS).