You Believe in More Moments for Kids
As we navigate our new normal, you can shine a light of hope for kids and families. We invite you to join our community of champions to make an impact. Whether your gift helps provide a diagnosis that wasn't available yesterday through cutting-edge research, trains a new nurse, or provides a cozy blanket to a sick child, giving helps families when they need it most.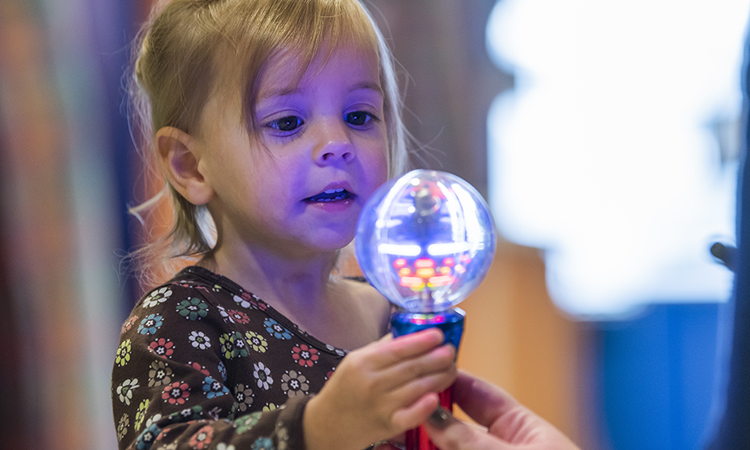 Create a Virtual Toy Drive
Even though office collection drives and other in-person activities are on hold due to COVID-19, we hope you'll join us for an easy, engaging and safe way to host a toy drive from the comfort of your own home! Your generosity ensures that every child spending the holiday season in the hospital will receive a gift, and their family members will receive the support they need during their time at Children's Mercy.
Donate to our I Love Children's Mercy fund
When you support the hospital through the "I Love Children's Mercy" fund you fuel everything we do to provide kids the healthiest, most hopeful futures possible.
---
#TogetherLoveWill
Our community shows that, together, LOVE WILL make a difference. Join our community of champions by sharing your message of support for the Children's Mercy team with #TogetherLoveWill on social media. You can also download this sign and share why you give to Children's Mercy!
Stories
Bridges Family Gives Back While Planning for the Future
Ainsley Bridges was born with an extremely rare, genetic disorder called Phenylketonuria (PKU). Left untreated, PKU causes brain damage. Because of the ongoing care Ainsley receives from a multidisciplinary team at Children's Mercy, she's able to live a full and healthy life.
Recently, Ainsley's parents, Justin and Mindy, decided to add Children's Mercy as a beneficiary in their estate. "Children's Mercy doesn't just provide great care. They want to find better ways to treat all kids. It gives us hope that our support will benefit not only my child and my family, but the whole community," said Mindy.
Learn More