Volunteer at the Hospital
Volunteer at the Hospital
Imagine the Potential

Every day, our incredible volunteers — community members just like you — make a difference in the lives of patients and families at Children's Mercy in a variety of ways.
You, too, can become a volunteer and help children and families right here in your community!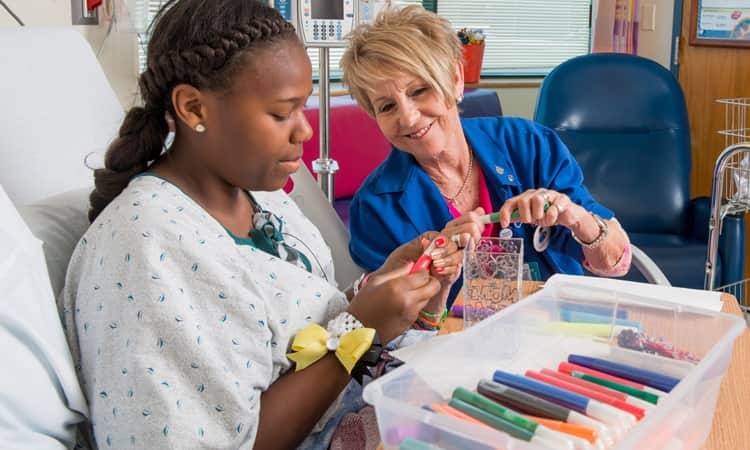 Create Happy Kits
Make a child or parent's day by assembling Happy Kits, which are used to help patients feel welcome and happy during their visit.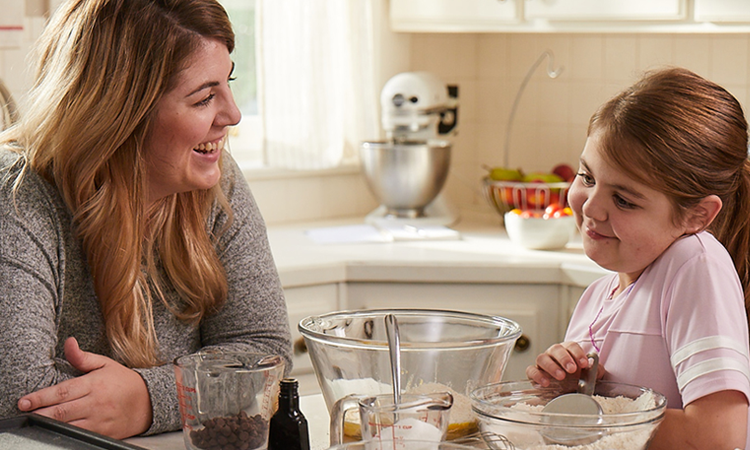 Opportunity for Kids: Become a Children's Mercy Junior Champion
When your child donates to the hospital, they have the opportunity to participate in the Junior Champions charm program. This program recognizes their generosity and provides positive reinforcement for their acts of kindness.
Meet our volunteers
Making a difference in her own way
As a former Children's Mercy patient, Catherine is grateful for the outstanding medical care she received to treat challenges related to her cerebral palsy. But she also knows the importance of a smile when patients and families arrive for a visit or treatment. That's why she volunteers at the Kreamer Resource Center. "We all can make a difference in our own way," Catherine said. "I try to make the day a little brighter for our families."
Learn more