Adult Volunteer
Volunteer applications are closed
Applications for volunteers are now closed through the end of the calendar year.
Upcoming volunteer opportunities and applications will resume in January of 2024.
Until then, for other ways to give, consider donating in-kind items for our patients and families or organizing a fundraiser.
Our adult volunteers work in sensitive situations around patients and families during their most difficult times. That means our volunteers must meet certain requirements and follow specific procedures before joining the team.
Please ensure you meet the following requirements before submitting a volunteer interest form.
Age: You are over the age of 18 and have graduated high school. If you are a college student enrolled in courses, you may apply as an adult volunteer if you can meet the time commitment below.
Time commitment: You can commit to a weekly three-hour assignment and for at least 6 consecutive months. *Please note that we do allow a leave of absence for 1-3 months for things such as travel or medical needs. At this time, we do not have short-term volunteer opportunities, but are looking into this for the future.
Health and background clearance: The health and safety of our patients and their families is paramount, so you'll be required to pass a background check, complete a health form and obtain any necessary vaccinations, including but not limited to flu and COVID-19 vaccinations.
Performance standards: You are prepared to abide by all of our hospital's policies, including all patient confidentiality rules and customer service expectations.
Steps to become a volunteer:
Submit a volunteer application.

Complete the online consent form in the notification email you receive after filling out the volunteer application.

Submit a health form, immunization record and proof of COVID-19 vaccinations.

Complete an online background check.

Interview with a volunteer coordinator.

Attend an in-person orientation.

Get started!
Volunteer opportunities

All of our volunteer opportunities help ensure every patient, family and visitor has a positive experience while at Children's Mercy. Each unique role is equally important in our mission to transform the lives of children we care for.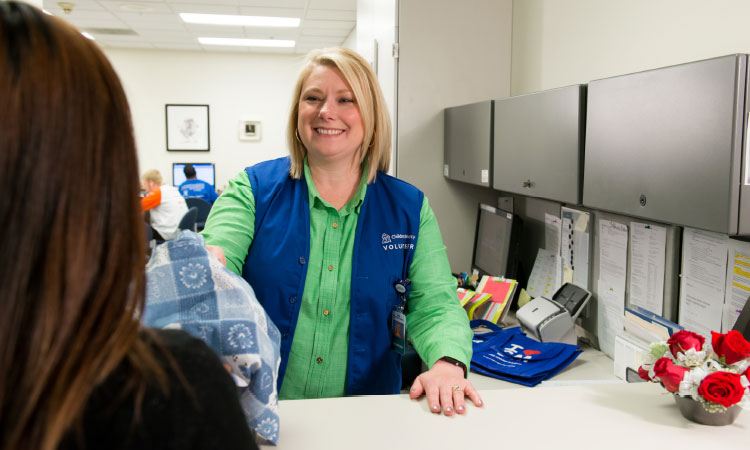 Guest services and hospitality roles
Help make every visitor feel welcome and ensure they have the most comfortable visit possible from the moment they arrive.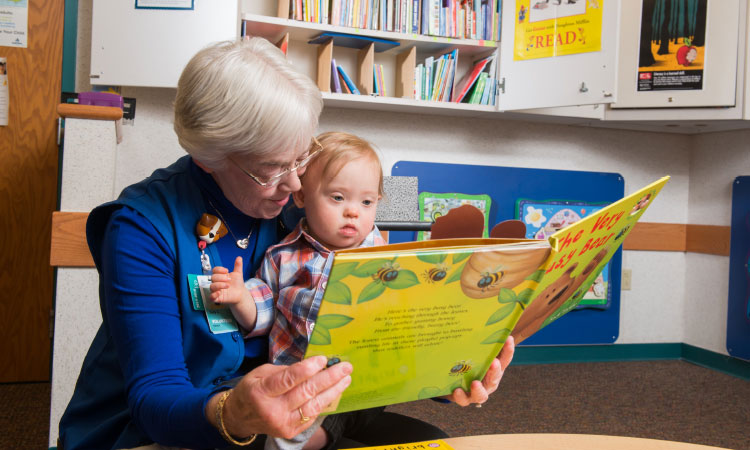 Outpatient roles
Engage in fun activities with patients and their families to help pass time in the waiting room area.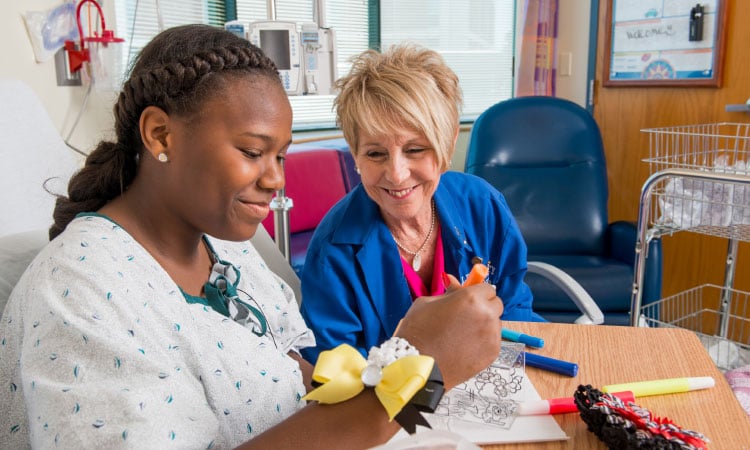 Inpatient roles
Provide much needed support to the parents and patients spending time at Children's Mercy through daytime and evening activities that help promote a positive experience during a difficult time.
Have questions about being a hospital adult volunteer?
Visit the Frequently Asked Questions page for more information on becoming a volunteer at Children's Mercy.