Adult Volunteer
Our volunteers make it all possible

As one of our adult volunteers, you play a central role in creating a positive experience for patients and families during their time at Children's Mercy. Our volunteers are stewards of our hospital, helping every person who walks through our doors know they are in good hands.
Every volunteer opportunity across our campuses is unique and each and every one enables Children's Mercy to transform the lives of children in our care. Join us!
Due to the ongoing COVID-19 pandemic, Children's Mercy has suspended volunteer onboarding. We have implemented many changes in policy, practice and protocol all designed to protect the children and families we serve, and to help decrease the spread of COVID-19. If you have questions, please contact us at volunteer@cmh.edu.
Volunteer opportunities

All of our volunteer opportunities help ensure every patient, family and visitor has a positive experience while at Children's Mercy. Each unique role is equally important in our mission to transform the lives of children we care for.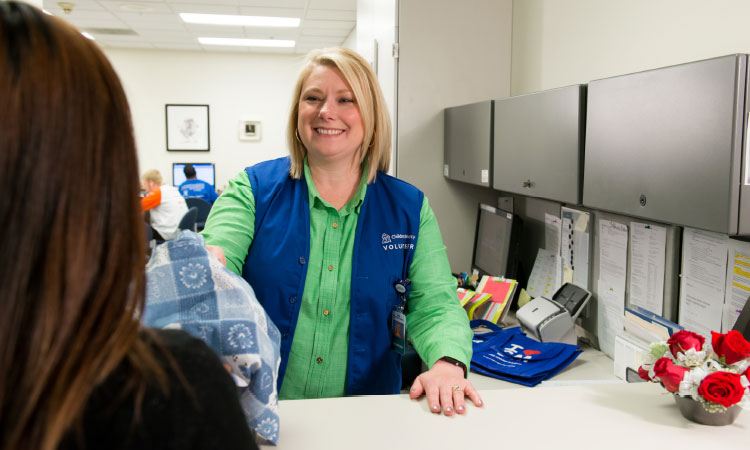 Guest services & hospitality roles
Help make every visitor feel welcome and ensure they have the most comfortable visit possible from the moment they arrive.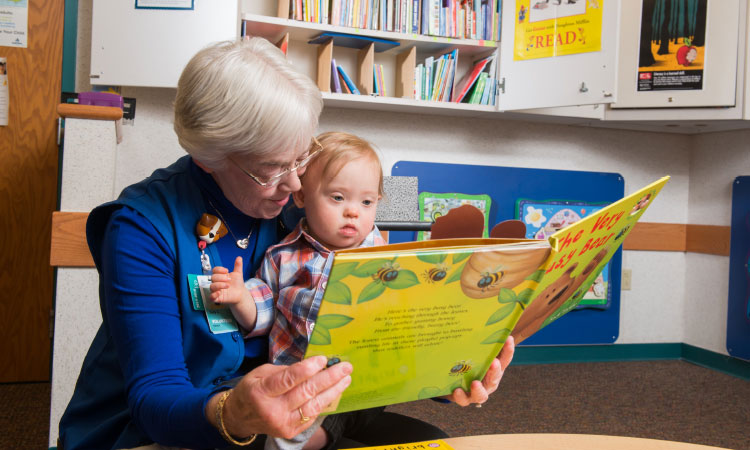 Outpatient roles
Engage in fun activities with patients and their families to help pass time in the waiting room area.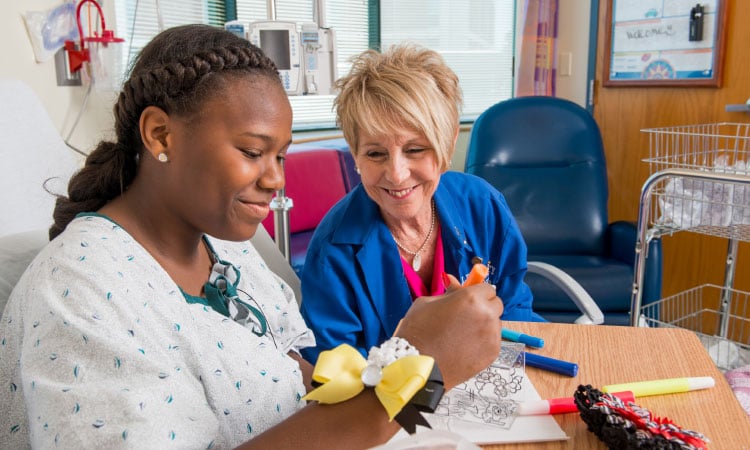 Inpatient roles
Provide much needed support to the parents and patients spending time at Children's Mercy through daytime and evening activities that help promote a positive experience during a difficult time.
Adult volunteer requirements

Our adult volunteers work in sensitive situations around patients and families during their most difficult times. That means our volunteers must meet certain requirements and follow specific procedures before joining the team.
Please ensure you meet the following requirements before completing your adult volunteer application.
Age: You are over the age of 18, no longer in high school and not enrolled in college courses.

Time Commitment: You can commit to a weekly three-hour assignment and at least 75 hours of service each year.

Health & Background Clearance: The health and safety of our patients and their families is paramount, so you'll be required to pass a background check and complete a health form.

Performance Standards: You are prepared to abide by all of our hospital's policies including all patient confidentiality rules and customer service expectations.
The Power of Giving Back
Amy and Pat are two of the hundreds of volunteers who donate their time to Children's Mercy every year. Amy has been involved in the Pet Pals program for 13 years, bringing her therapy dogs to visit with patients. Over the years she has seen the incredible, and often surprising, impact these dogs have on patients. Pat was a nurse at Children's Mercy for 27 years. Now, she rocks babies in the NICU one morning a week and considers it a privilege, especially knowing the parents are grateful their babies are being cared for when they can't be there themselves.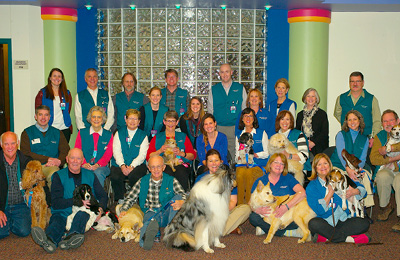 Have questions about being a hospital adult volunteer?
Visit the Frequently Asked Questions page for more information on becoming a volunteer at Children's Mercy.