High School Student Volunteer
Due to the ongoing COVID-19 pandemic, Children's Mercy has suspended volunteer onboarding. We have implemented many changes in policy, practice and protocol all designed to protect the children and families we serve, and to help decrease the spread of COVID-19. If you have questions, please contact us at volunteer@cmh.edu.
Thank you for your interest in volunteering at Children's Mercy! Our student volunteer roles are highly competitive and registration can close within weeks of opening. Unfortunately, not all applicants are accepted into the program.
High school student volunteer requirements
Age: Students must be 16 years old by the start of the volunteer session.
Time Commitment: High school student volunteers are required to commit to 30 hours of service over the course of 10 weeks serving three hours per week.
Schedule: On your application, please indicate the days and times you are free to volunteer. If you do not indicate the hours you are available, volunteer hours will be chosen for you.
Health & Application Forms: The health and safety of our patients and their families is paramount, so all volunteers are required to complete a health form, send in a copy of their immunization record, complete an application and a Hirevue online interview.
Performance Standards: Volunteers should be prepared to abide by all hospital policies including all patient confidentiality rules and customer service excellence.
Get experience and give back as a volunteer
High school volunteers like you play an important role in helping the families Children's Mercy serves have a positive experience.
From helping families find where they are going to entertaining kids in the waiting room, you'll make a BIG difference in any role you take on. And, you'll earn credit for volunteering!
As a high school student volunteer, you can't shadow the medical staff or watch procedures, but you will get experience in a hospital setting and make a difference for kids and families when they need it most.
Explore volunteer opportunities for high school students
High school student volunteers support the Children's Mercy staff, as well as help make the experience here a positive one for patients, families and visitors.
Each opportunity uniquely supports our mission to transform the lives of kids cared for at Children's Mercy.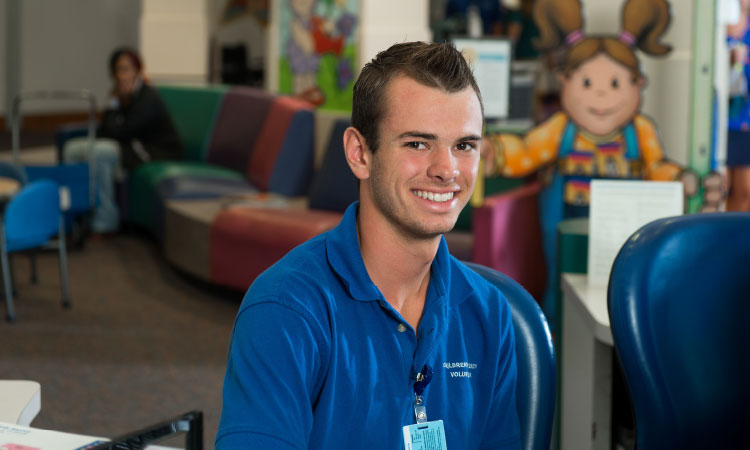 Guest services & hospitality roles
Help make every visitor feel welcome and ensure they feel comfortable from the moment they walk in the door and throughout their time at the hospital.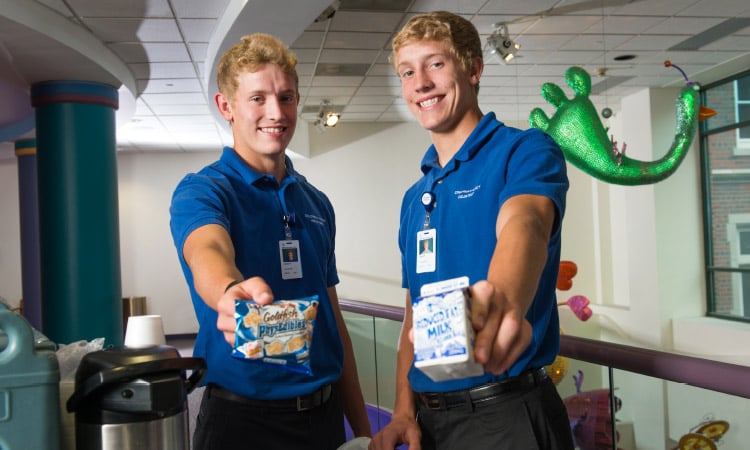 Outpatient roles
Engage patients and their families in fun activities to help pass time in the waiting room areas throughout the hospital.
Have questions about being a high school student volunteer?
Visit the Frequently Asked Questions page for more information about becoming a volunteer at Children's Mercy.