College Student Volunteer
Adult volunteer opportunities
College students (who are over the age of 18 and have graduated high school) are brought into the organization as year-round adult volunteers. However, at this time, applications for year-round volunteers are closed through the end of the calendar year. Upcoming volunteer opportunities and applications will resume in January of 2024. Visit the Adult Volunteer page to learn more about the requirements and how to apply.
Please note: We do not have any short-term volunteer opportunities for college students that are available during fall, winter, or spring breaks. We do offer a summer program. Information for the summer of 2024 will be posted in the early spring of 2024.
Explore volunteer opportunities for college students
Every volunteer has the opportunity to provide comfort to patients, families and visitors, ensuring each and every person who walks through our doors has a positive experience while at Children's Mercy.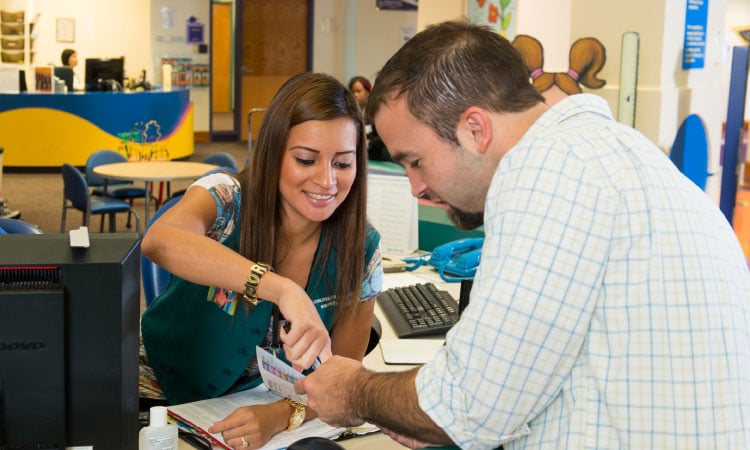 Guest services and hospitality roles
Help make every visitor feel welcome and ensure they have the most comfortable visit possible from the moment they walk in the door and throughout their stay.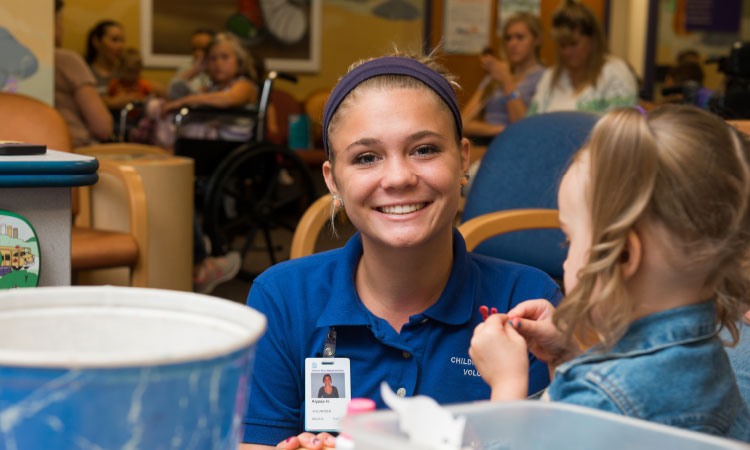 Outpatient roles
Do fun activities with patients and their families to help pass time in the waiting room areas throughout the hospital.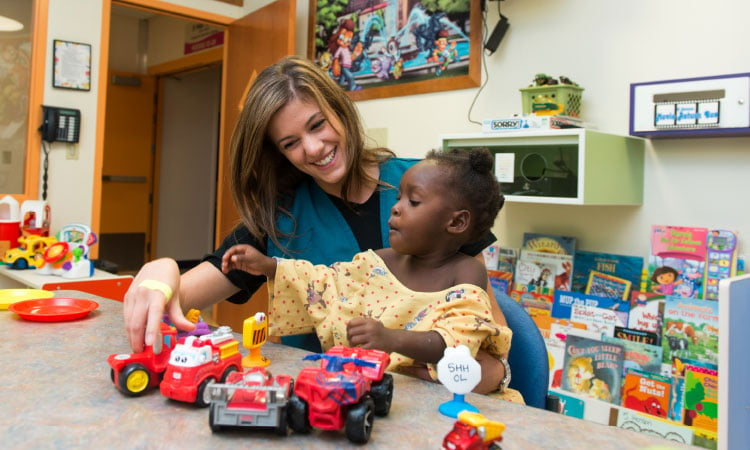 Inpatient roles
Provide much needed support to the parents and patients spending time at Children's Mercy through daytime and evening activities that help promote a positive experience during a difficult time.
Have questions about being a volunteer while in college?
Visit the Frequently Asked Questions page for more information about becoming a volunteer at Children's Mercy.