In the Community
Being a leader in children's health means doing our part to make sure the Kansas City region is a healthy place to grow up. Children's Mercy engages in meaningful programs, opportunities, and partnerships that improve the lives of children beyond the walls of our hospital. These initiatives help support the hospital's mission and bring solutions to some of our community's most pressing health issues.
The programs and activities that Children's Mercy supports across our community are known as Community Benefit. In Fiscal Year 2019, Children's Mercy recorded over $163 million in programs and activities that support the health and well-being of children across the community. The Children's Mercy triennial Community Health Needs Assessment identifies current conditions affecting children's health in the Kansas City region.

It's not perfect. It's parenting.
Subscribe to Parent-ish, a new blog from Children's Mercy, for everything from kids health tips to parenting hacks.

Connecting your family with trusted community resources
Today's Pollen Count
Children's Mercy is certified by the National Allergy Bureau and has been collecting pollen count data daily for more than 20 years, which is provided to the community. We collect pollen, mold and particulate counts right on the roof of our downtown Kansas City hospital and share them on this site and through the AccuPollen™ Allergy Tracker app.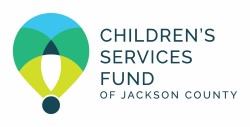 A partner of the Children's Services Fund of Jackson County
Children's Mercy is a partner of Children's Services Fund of Jackson County, making it possible to provide more care for kids in our area.