Wellbeing begins in the places where we live and work each day—our homes, schools and neighborhoods. That's why Children's Mercy is working to find new and innovative ways to improve the lives of children and families in the Kansas City area and throughout the many communities we serve.
Because we believe that every child deserves more. More ways to stay healthy. More life-changing research. And more solutions for everyday challenges. As a non-profit health care system, Children's Mercy invests our resources and expertise into helping children be healthier and safer in all aspects of their daily lives. In partnership with community organizations, local leaders and families like yours, we can clear new paths for every child's potential.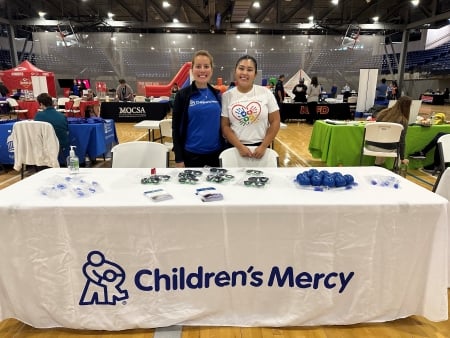 Built for Kids
Your gift today brings hope, comfort and the prospect of brighter tomorrows to children and their families.
Children's Mercy is a 501(c)3 charitable organization.
Extending health where children live, learn and play
Raising kids is a tough job. We are here to help parents and caregivers navigate health and wellness issues through a variety of workshops, articles and connections to community resources.
Children's Mercy brings health education and care to children through our partnerships with local schools. From athletic training to asthma care, our experts meet children where they are to improve the health of our community.
Health and safety programs and improvements for children strengthen our neighborhoods and families. See how we are helping to make the Kansas City region a safer, stronger place for children to grow up.
Community efforts are targeted at the health needs identified in a triennial Community Health Needs Assessment and are documented annually through Community Benefit reporting.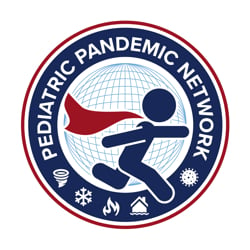 Pediatric Pandemic Network
Children's Mercy Kansas City is a member of the Pediatric Pandemic Network, a network that strives to coordinate, prepare, and enable high-quality, equitable, research-based pediatric care in emergencies, disasters and pandemics. The Pediatric Pandemic Network is supported in part by the Health Resources and Services Administration (HRSA) of the U.S. Department of Health and Human Services (HHS).
Become a Children's Mercy Junior Champion
Whether starting a toy drive or selling lemonade on the corner, kids and families have been rallying together to help other kids since the hospital's earliest days.
When your child donates to the hospital, they have the opportunity to participate in the Junior Champions charm program. This program recognizes their generosity and provides positive reinforcement for their act of kindness.