Community Programs with Children's Mercy
Being a leader in children's health means doing our part to make sure the Kansas City region is a healthy place to grow up. Children's Mercy engages in meaningful programs, opportunities and partnerships that help clear the way for every child's potential. By providing more ways to stay healthy we are committed to helping kids overcome whatever barriers stand in their way.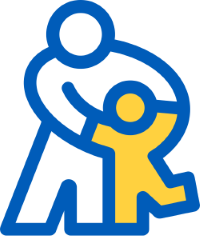 Request Children's Mercy at your event
Children's Mercy supports community organizations by participation in health fairs, conferences or by education and support. We support community partners who align with our strategic plan and goal to improve the health of local children and reduce disparities in targeted populations.
The Center for Childhood Safety's mission is to provide education and resources to promote safety in the home, in the community, and on the go.
The mission of the Division of Child Adversity and Resilience is to improve the lives of at-risk children, families, and communities through clinical care, community-based intervention, research, and advocacy.
Through a network of volunteers, Children's Mercy maintains a community garden to help improve the health and wellbeing of our patients and the Kansas City community.
Provides environmental health consulting, patient case management, research, education, training and analytical services for individuals with environmentally triggered illnesses.
The Emmy-award-winning series, narrated by actor Paul Rudd, gives viewers an unprecedented look behind the walls of Children's Mercy Kansas City.
For Summer 2023, Children's Mercy is not participating in the USDA Summer Food Service Program. Click the link for more information about where your child can receive a summer lunch.
Project RISE (Reaching for Independent Successful Employment) creates employment opportunities for individuals with disabilities.
Children's Mercy and Sporting Kansas City are stepping up to help address one of the most significant social issues impacting children and teens: bullying.