Kids Eat Free!
Meal Program at Children's Mercy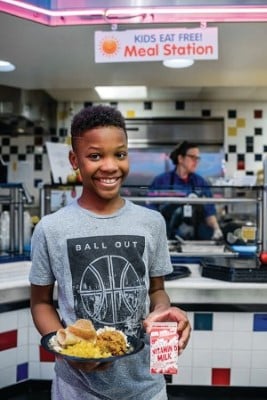 Beginning Monday, July 10, FREE lunches for all children ages 1 to 18 will be available at Children's Mercy's Adele Hall campus, located at 2401 Gillham, Kansas City, Mo. Lunches will be served in the KC Café on the ground level, and are available Monday through Friday, 11:30 a.m. to 1:30 p.m. on a first come, first served basis. This summer's program will run through August 18.
Questions? Email kidseatfree@cmh.edu.
This institution is an equal opportunity provider.