Refer or Manage a Patient
Pleased to be partnering with community physicians and providers for more than 125 years
Refer or Manage a Patient
Pleased to be partnering with community physicians and providers for more than 125 years
Manage Your Patient's Care

Refer a patient
Use our referral form to expedite your patient's appointment. We are able to meet your requested appointment timeframe 97 % of the time.

Access My Patient Connections
My Patient Connections gives you access to view your Children's Mercy referrals; patient lab, pathology and diagnostic reports; inpatient progress notes; clinic notes; provider notes and discharge summaries.

Find a Children's Mercy provider
Need a pediatric specialist or surgeon? Children's Mercy offers the expertise of more than 750 providers representing more than 40 specialties. View profiles and ratings of our experts.

Quick reference guide
View contact information for Children's Mercy centers, departments, referrals, and more.

Tell us how we're doing
We want to hear how we can serve you better. Contact us directly to submit concerns, complaints or issues. We also welcome your positive feedback.
Children's Mercy Provider Ratings
Proudly ranked in all 10 specialties
Nationally recognized pediatric care is as close at Children's Mercy Kansas City. Once again, we've been recognized as one of the nation's top pediatric hospitals according to U.S. News & World Report's 2022-2023 "Best Children's Hospitals" report. We are ranked in all 10 specialties surveyed, with seven Children's Mercy specialties ranking in the top 25 nationally.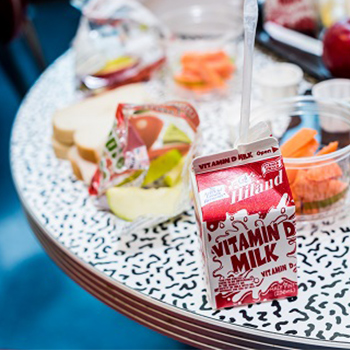 Food Allergy Center
The Children's Mercy Food Allergy Center is designated as a National Center of Excellence and a Clinical Research Center of Distinction by the Food Allergy and Research Education (FARE) Clinical Network. As many as 1 in 13 children—that's two in every classroom—are affected by food allergies, and the numbers continue to increase.
In general, children with food allergies have extra-sensitive immune systems that react to harmless substances called allergens in certain foods and drinks. When the person eats an allergen, like a peanut or other triggering food, the body produces antibodies to the specific allergen, leading to an immune reaction.
Join us for these events!
Join us the first Thursday of each month from 8-9 a.m. for Grand Rounds. If you can't make it, presentations are posted on our Grand Rounds Online site.