Your Visit
Your child's vaccination record
It is important to bring your child's vaccination (immunization) record to all their Children's Mercy visits and appointments. This includes your child's COVID-19 vaccine card if they have received it.
Whether you're preparing for your child's clinic appointment or long-term hospital stay, we're here to help. Pre-register, request medical records, explore health resources, support services and more.
Get instructions for logging into your your telehealth visit.
Learn about Children's Mercy locations, see services, and get directions for your appointment.
Social work, child life specialists, spiritual services, interpreters and sign language, support groups, and more.
All are welcome at Children's Mercy

The hospital does not discriminate against prospective or current patients and families based on race, color, religion, sex, national origin, age, disability, creed, genetic information, sexual orientation, gender identity or expression, ancestry or veteran status.
Anyone 18 years of age and older is required to have a driver's license or another form of ID to enter the hospital. You'll be given a sticker to be worn while in the hospital. Visitors under 16 years of age must be accompanied by an adult and not left unattended.
The Handbook for Patients and Families
The Handbook for Patients and Families provides helpful information for you and your family during your time at Children's Mercy.
English:

Español: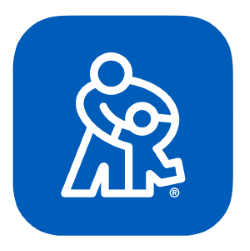 Children's Mercy App
Download the Children's Mercy app for quick information on your phone.
Features include:
Save My Spot - Urgent Care check-in online

Walking directions and maps for Adele Hall campus

Access MyChildrensMercy patient portal

Find Locations

Find a Doctor

Plan Your Visit

Access the Health Library

And more!