Children's Mercy Research Institute
Children's Mercy Research Institute
A Research Center for Children
Children's Mercy Research Institute (CMRI) integrates research and clinical care with multidisciplinary teams at the point of care while bringing together nationally recognized expertise in genomic medicine, precision therapeutics, population health and health care innovation.
As a result, we accelerate the development of groundbreaking individualized therapies and treatments that transform the potential of all children, one child at a time.
CHILDREN'S MERCY RESEARCH INSTITUTE NEWS
November 10, 2020
Dr. Perry Receives Grant from ESPN-founded Organization to Better Target Chemoresistant Cells
John Perry, PhD, Doctoral Research Faculty, was recently awarded a two-year, $200,000 Early Career Investigator Grant Program award from the V Foundation for Cancer Research.

Join us!
We are looking for volunteers to be a part of the Family and Community Research Advisory Board.
Genomic Answers for Kids
Thousands of genetic diseases affecting children remain undiscovered and untreatable. But hope is on the horizon with Genomic Answers for Kids, a first-of-its-kind pediatric data repository to find novel treatments for pediatric genetic conditions.
Reaching Out for Epilepsy in Adolescents and Children Through Telemedicine (REACT)
Epilepsy is one of the most common chronic neurologic conditions, yet the specialized care children need is often located in large cities. Through the REACT Program, Children's Mercy and community providers work together to improve access to specialized epilepsy care and to spread knowledge and resources across Kansas.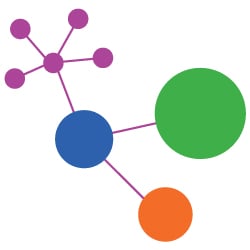 Researcher Network
Learn about the dynamic research programs and explore potential collaborations with our world-renown investigators.