Children's Mercy Research Institute Community Advisory Board
The Community Engagement Research group at Children's Mercy is partnering with families in the community to help advance research that contributes to the health and wellbeing of all children.
The Children's Mercy Research Institute (CMRI) is looking for volunteers to be a part of the Community Advisory Board.
Our call to action

Our goal at the CMRI is to ensure research is scientifically rigorous, patient and family centered, and responsive to the priorities of our community. Your input on research at the CMRI is integral to ensure discoveries made today advance the health and wellbeing of our patients and community for years to come.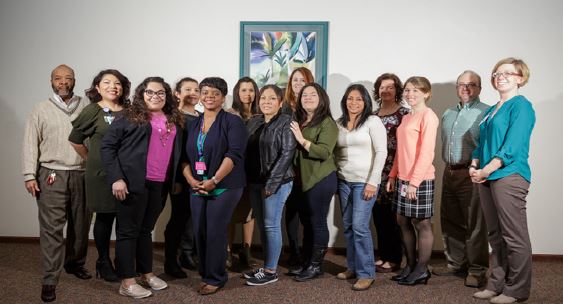 Why partner?

You will collaborate with researchers at Children's Mercy and provide input on research projects that impact patients and communities.
What will I be asked to do?

Provide input on research topics, design, and implementation from the perspective of a parent, patient, or community member including:
Identify research priorities.
Develop recruitment plans and procedures.
Develop educational materials.
Share research results with community members.