Supporting Parents and Families
Keeping kids as healthy as possible is about more than ER visits. We want to be there for your parenting questions, too – from the breakfast table to your biggest fears. Because together, we can help every child's potential break through.

It's not perfect. It's parenting.
Subscribe to Parent-ish, a blog from Children's Mercy, for everything from kids health tips to parenting hacks.
Join us for the Child-Adult Relationship Enhancement (CARE) Workshops, developed for parents and caregivers of children ages 2-12.
The Center for Childhood Safety's mission is to provide education and resources to promote safety in the home, in the community, and on the go.
CMAPs are committed to working together for healthier kids, sharing best practices, and collaborating with like-minded pediatricians to improve how care is delivered.
Provides environmental health consulting, patient case management, research, education, training and analytical services for individuals with environmentally triggered illnesses.
Please check here for more information about where your child can receive a summer lunch.

Connecting your family with trusted community resources
A monthly series of free webinars. Connect with Children's Mercy Kansas City experts and partners on a variety of topics, including healthy eating, financial resources, anxiety and depression, kids' safety and more.
The team at Children's Mercy Beacon Program have compiled a full range of resources to help families find extended support within the community. Resources include useful tips and information about technology, community assistance, food services and mental health.
At Children's Mercy, we believe that mental health is just as important as physical health. Asking about suicide does not increase risk; it increases the chance we can help.
Safe Sleep, Safe Babies provides important information and resources to help keep your infant safe while they sleep.
Information about camps for children with and without special developmental or medical needs.
Weighing In is a program at Children's Mercy that seeks to align community programs to help prevent and reduce childhood obesity.
Today's Pollen Count
Children's Mercy is certified by the National Allergy Bureau and has been collecting pollen count data daily for more than 20 years, which is provided to the community. We collect pollen, mold and particulate counts right on the roof of our downtown Kansas City hospital and share them on this site and through the AccuPollen™ Allergy Tracker app.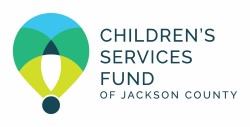 A partner of the Children's Services Fund of Jackson County
Children's Mercy is a partner of Children's Services Fund of Jackson County, making it possible to provide more care for kids in our area.