Organize a community fundraiser or event

Your contributions will inspire care that changes lives. Together, our LOVE WILL stop at nothing to give all children the healthiest lives possible.
Whether you're celebrating a birthday or planning an amazing virtual fundraiser or event, your support will inspire care that changes kids' lives.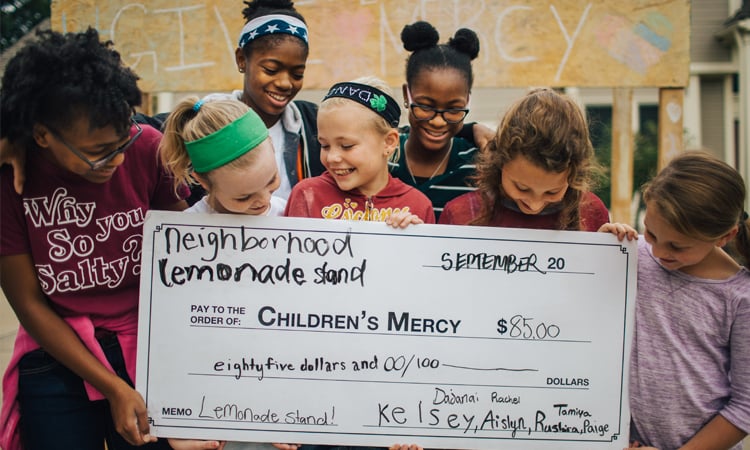 Start a Fundraiser
Online fundraising is an easy way to support Children's Mercy and the kids who come through our doors each day. We invite you to join our community of champions who are making more moments for kids.

Step 1
Review Guidelines and Fill Out an Application: Provide us with some basic contact information and tell us why you're excited to support the kids at Children's Mercy!

Step 2
Discuss Your Event with Our Team: Chat with a Children's Mercy team member about your fundraising event and they'll provide some tips and tricks for a successful event.

Step 3
Plan and Hold Your Event: Using the tools provided by the Children's Mercy team, your event will be a great success! We're always here to answer your questions.

Step 4
Deliver Your Donations: Contact your Children's Mercy team member after the event to schedule your drop off!
Have questions about starting a fundraising event or drive?
Visit the Frequently Asked Questions page for more information on starting your own fundraising event or drive to support Children's Mercy.