Your Impact
You believe in more for kids
As a nonprofit pediatric hospital, Children's Mercy relies on philanthropic support to fuel a mission driven by the relentless pursuit of clinical, research and academic excellence.
Whether your gift helps provide a diagnosis that wasn't available yesterday through cutting-edge research, trains a new nurse or provides a cozy blanket to a sick child, giving helps families when they need it most.
Together, with support from our community of champions, our love is bringing hope to families and the promise of healthy futures.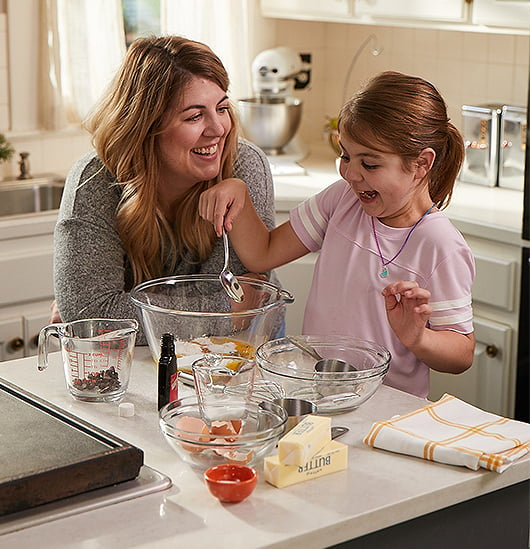 How your giving impacts research and discovery
Clinical care becomes stagnant without research, yet research for childhood diseases remain largely overlooked and underfunded. Through research, and with your support, physicians and scientists are working together to change the face of health care and bring answers to every patient and family, from those with a common illness to those facing a rare genetic diagnosis.
In the new Children's Mercy Research Institute, our physician-scientists are working hard every day to answer your biggest questions: why do children get sick and how can we prevent and cure their diseases? The discoveries unlocked allow us to diagnose more quickly, treat more precisely and cure and prevent childhood illnesses.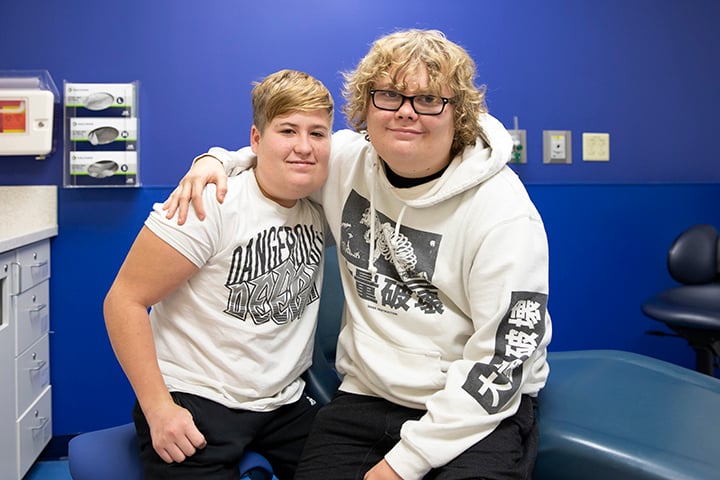 Philanthropic support fuels research like Genomic Answers for Kids, a flagship program of the Children's Mercy Research Institute to provide answers for children with suspected undiagnosed genetic diseases. Together, through programs like Genomic Answers for Kids, we will move kids to the front of the line, finding answers for waiting families.
Because of you, parents and families like Kaden and Ty's have hope for a diagnosis, as well as hope for a treatment and a cure.
Love will create a world of wellbeing for all children
Children's Mercy is treating more children in mental health crisis than at any other time in our history. Several life-saving initiatives are in place, including hospital-wide acute mental health screenings, to help us identify and protect children in crisis.
Because of your partnership, scientists at Children's Mercy are working to better understand the underlying biology of children and adolescents with mental challenges through programs like GOLDILOKS (Genomic and Ontogeny-Linked Dose Individualization and cLinical Optimization for KidS), which finds "just the right dose" of medicine for children experiencing conditions like ADHD, epilepsy, depression and anxiety.
Your gift transforms the way we deliver medicine to children and ensures every child receives the right dose, the first time, every time.
Learn more about the hope and healing you make possible in the lives of patients at Children's Mercy.