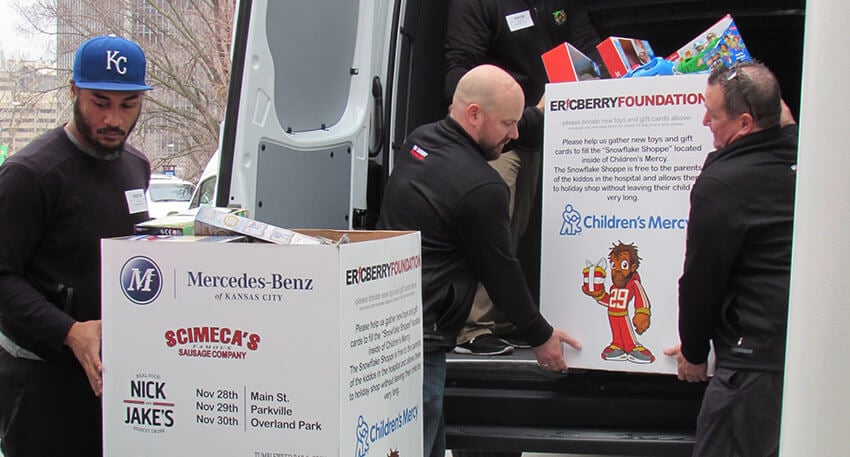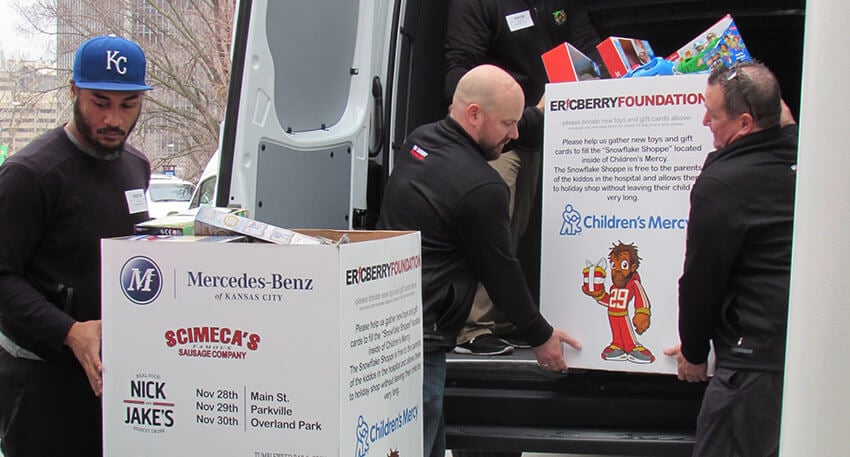 Your gifts bring comfort to families
Most trips to Children's Mercy are unplanned an unexpected. This means patients and families arrive without essentials like clothes, toiletries and other comforts of home. That's where generous supporters like you come in.
Contributions of much needed items can make a family's hospital stay just a bit easier, relieving stress and allowing them to focus on what matters most - helping their child heal. Learn about our most needed items below and sign up to drop off your donations.
Shop online: Children's Mercy Amazon wish lists
Like many other pediatric hospitals around the country, we are seeing an increase in children's respiratory illnesses which has resulted in a higher number of patients and longer-than-normal wait times in our Urgent Care and Emergency Department locations. To provide extra support to patient families and staff, we are asking for these most needed items to help relieve some of the stress, allowing all to focus on what matters most - helping children heal.
Donation guidelines
To protect the health and safety of all those in our facilities — kids, parents and care providers — there are a few guidelines you should know about before dropping off your generous donations:
We will happily and graciously accept items that are:
New with tags attached
In original packaging
Non-toxic and latex-free
Odor-free
Season-specific (i.e. Spring, Summer)
Unfortunately, we cannot accept items if they:
Are gently used
Are gift-wrapped
Contain latex or toxins (check labels carefully)
Have been stored or displayed for any length of time
Are nerf guns, swords, light sabers, knives, or bows and arrows
Are religious, or specific to religious holidays
Boxes of salty snacks without peanuts (Goldfish, Cheez-Its, Pirate's Booty)

Boxes of sweet snacks without peanuts (granola bars, Rice Crispy Treats, fruit snacks)

Small bottles of water
Active wear pants, shorts and leggings (all sizes: boys, girls, men's and women's)

Active wear short-sleeve shirts (all sizes: boys, girls, men's and women's)

Infant onesies (all sizes: boys and girls)
Non-toxic crayons - small packs of 8-16, Crayola preferred

Non-toxic washable markers - small packs of 8-10, fine and broad point

Child and adult coloring books

Colored pencils

Art activity kits

Stickers and sticker books

Play-Doh and Model Magic
Journals and gel pens

Fidget poppers

New books for infants to teens (multilingual)

Stuffed animals

Headphones/bluetooth speakers

Toys for all ages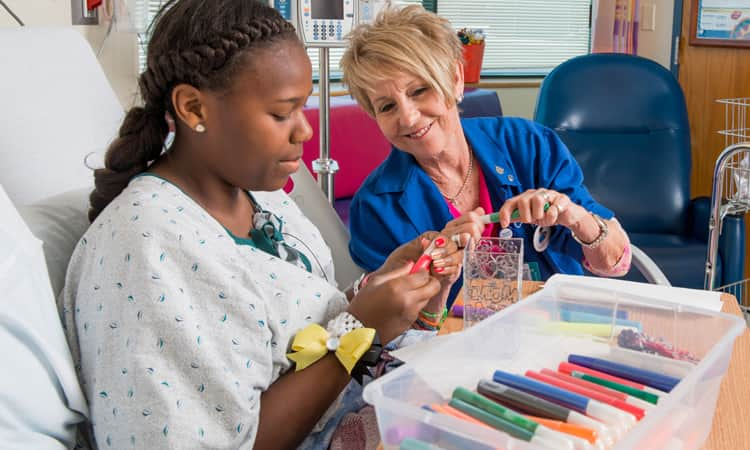 Create Happy Kits
Make a child or parent's day by assembling Happy Kits, which are used to help patients feel welcome and happy during their visit.
Become a Children's Mercy Junior Champion
Whether starting a toy drive or selling lemonade on the corner, kids and families have been rallying together to help other kids since the hospital's earliest days.
When your child donates to the hospital, they have the opportunity to participate in the Junior Champions charm program. This program recognizes their generosity and provides positive reinforcement for their act of kindness.
A Proud History of Generosity
Nearly 125 years ago, two compassionate sisters in Kansas City set out to provide the best medical care possible to all children and they knew they would need the community's support to do it. The founding sisters wrote a list of needs on a chalkboard in front of the hospital. Neighbors rallied to help, and the hospital grew. Our generous community continues to provide for our patients and their families by donating toys, gifts, clothing and other items needed during their time in our care.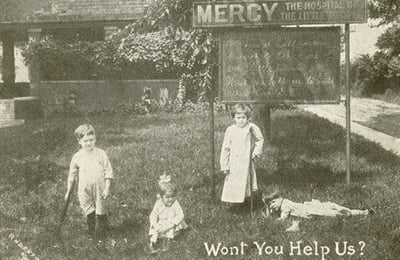 Have questions about donating goods to Children's Mercy?
Visit the Frequently Asked Questions page for more information.