Meet the Philanthropy Team
Meet the Philanthropy Team
The Children's Mercy Philanthropy team loves connecting with community friends and supporters like you!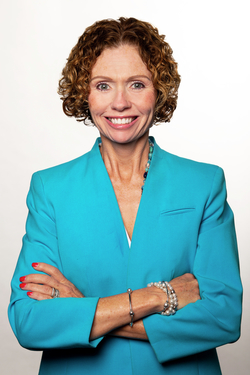 Jenea Oliver, PhD
Senior Vice President and Chief Development Officer

Why do you love Children's Mercy?
There are so many reasons, but it boils down to the fact that our medical team makes kids feel better. How can you not love that? As my children say when they feel really bad, 'Mom, will you take me to Children's Mercy? They always make me feel better!' That's love.
Philanthropy department staff
Megan Abbott
Program Manager, Volunteer Services
Allison Abplanalp
Director, Event Strategy and Operations
Jane Almond
Assistant Director, Event Operations
Laura Barber
Manager, Data Integrity
Molly Biscari
Manager, Philanthropic Community Engagement Events
Megan Boos
Assistant Director, Philanthropic Community Events
Matthew Briggs
Program Manager, Annual Giving
Angela Bright, CCLS
Assistant Director, Volunteer Services
Michelle Brownlee
Assistant Director, Philanthropic Prospect Development
Annie Burcham
Manager of Philanthropic Marketing and Community Engagement
Caroline Campbell
Manager, Philanthropic Communications
Isaac Comer, BCS
Manager, Philanthropic Database Administrator
Rae'Donna Cunningham
Data and Gift Specialist I
Ashley Davis
Assistant Director, Philanthropic Annual Giving
Stephanie Easley
Manager, Philanthropic Corporate and Community Volunteerism
Angie Endicott
Program Manager, Event Operations
Brittany Ensley
Office Coordinator
Jennifer Everett-MaGee
Senior Manager, Regional Philanthropic Giving
Katherine Gard
Coordinator, Donor Engagement and Recognition
Andrew Garton, MBA, CFRE
Assistant Director, Philanthropic Giving
Laurie Goldstein
Manager, Philanthropic Giving
Mark Haas
Director, Gift Planning
Gracie Hastings
Manager, Signature Events Sponsorship
Danielle Haynes
Manager, Philanthropic Gift Administration and Stewardship
Mary Heinrich
Director, Philanthropic Donor Strategy and Communications
Danita Hill
Manager, Philanthropic Prospect Development
Nicki Johnson, CCLS
Director, Philanthropic Volunteer Services and In-kind Gifts
Annie Jones
Coordinator, Philanthropic Communications
Timothy Kemp
Manager, Philanthropy Data Integration
Jim Klasinski
Manager, Philanthropic Prospect Research
Kelly Kommers, CCLS
Assistant Director, Volunteer Services
Wes Kraly
Office Manager, Volunteer Services
Kristin Littrell
Assistant Director, Philanthropic Communications and Engagement
David Logan
Assistant Director, Philanthropic Analytics, Policy and Reporting
Desiree Long, MA
Senior Manager, Philanthropic Foundation Giving
Ashley Lopez
Assistant Director, Philanthropic Signature Events
Malinda Maddox
Manager, Philanthropic Database
Kate Migneron
Director, Philanthropic Giving
Sheila Montgomery, CFRE, GPC
Director, Philanthropic Foundation Giving
Erica Morales
Coordinator, Philanthropic Giving
Morgan A. Moravec
Assistant Director, Philanthropic Donor Engagement and Recognition
Abigail Newman
Coordinator, Constituent Records
Taylor Nizolek
Manager, Signature Events
Michaela Norton
Senior Coordinator, Philanthropic Gift Planning
Molly Paugh
Senior Manager, Philanthropic Giving
Jenee Ross
Manager, Leadership Giving
Ramona Rosson
Manager, Philanthropic Gift Administration
Krystal Schwabauer
Manager, Philanthropic Giving
Elisa Shields
Senior Manager, Philanthropic Communications
Jennifer Silvers
Manager, Philanthropic Digital Communications
Tara Smyth
Senior Manager, Philanthropic Signature Events
Shannon Stone
Director, Philanthropic Operations
Bailey Stout
Manager, Regional Philanthropic Giving
Amanda Swanson, MPA, CFRE
Manager, Philanthropic Corporate Giving
Lisa Take
Program Manager, Volunteer Services
Rachel Thomas
Office Coordinator, Volunteer Services and In-kind Giving
Jasmine Thompson
Manager, Donor Engagement and Recognition
Shanelle Varone, CFRE
Senior Administrative Director, Philanthropy
Nancy Velder
Data and Gift Specialist I
Courtney Wiggins
Coordinator, Volunteer Services and In-kind Giving
Liz Wolfe
Manager, Philanthropic Annual Giving Audiences
Darlus Wolff
Data and Gift Specialist II

Stacy Yehle
Program Director, Philanthropic Marketing Analytics and Strategy