Why Children's Mercy
At Children's Mercy, creating a world of wellbeing for all children is a tradition deeply rooted in a storied history. The determination, grit and compassion exemplified by our founders, Alice Berry Graham, DDS, and her sister Katharine Berry Richardson, MD, laid the foundation for who we are today – one of the top pediatric medical systems in the nation.

Not only has Children's Mercy been recognized nationally for providing outstanding pediatric care, we've earned a reputation for being a great place to work. Our hospital's caring culture, engaged leadership, professional development opportunities, community involvement and competitive benefits help differentiate us from other employers.

In addition, the passion and dedication of our employees allows us to provide innovative, world-class care to thousands of children each year. Read more about the many reasons to choose Children's Mercy for your career path.

At Children's Mercy, we...
Provide comprehensive benefits packages - including some benefits that are unique to Children's Mercy.
Are recognized as one of the best children's hospitals in the nation by U.S. News & World Report.
Foster growth and development through The Berry Institute, an organization-wide investment in all Children's Mercy employees.
Have more than 500 faculty members in the Department of Pediatrics, one of the largest and most comprehensive in the country.
Have repeatedly earned nursing's most prestigious honor, Magnet designation, for excellence in patient care.
Provide continuing education in clinical and nonclinical areas and a robust tuition assistance program.
Have provided specialized pediatric care for more than a century.
Are an academic institution, teaching specialized medicine to area pediatric medical professionals, including the University of Missouri-Kansas City and the University of Kansas.
Conduct groundbreaking research through the Children's Mercy Research Institute
Committed to diversity and inclusion


Children's Mercy is committed to creating a diverse and inclusive workforce. Our patients and families come from all walks of life, and so do we. We know that our greatest strengths come from the people who make up our team. We hire qualified people from a wide variety of backgrounds, not just because it's the right thing to do, but because it makes our hospital stronger, our patient care more compassionate, and our research better.

If you share our values and our enthusiasm for service, you will find a home at Children's Mercy. In recruiting for our team, we welcome the unique contributions that you can bring, including education, ideas, culture, ethnicity, race, sex, sexual orientation, gender identity and expression, national origin, age, languages spoken, veteran status, color, religion, disability and beliefs.
Visit our Equity and Diversity page to learn more about Children's Mercy's commitment to equity, diversity and inclusion. Also, view our Walking the Talk video resources on equity and diversity by Michelle Wimes, our Senior Vice President and Chief Equity and Inclusion Officer.
Recognized for excellence
We are proud to be named one of the best children's hospitals in the nation by U.S. News & World Report.
Employee Stories
Our Children's Mercy employees tell the story best about why they chose to work here. Read more about their journeys and commitment to this organization.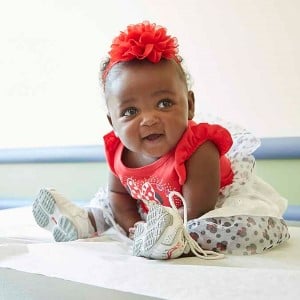 Inside Pediatrics
Inside Pediatrics is a four-part, Emmy Award-winning series following the medical journeys of families and the life-changing experiences that unfold inside Children's Mercy Kansas City.