Awards
Children's Mercy is proud to have earned recognition from a number of local, national and international organizations. Here are some of the honors we've recently received.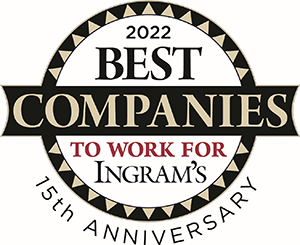 Best Companies to Work For
Children's Mercy Kansas City has earned Ingram's "Best Companies to Work For" designation that spotlights companies that have created the best workplaces in the region through a strategic mix of compensation, benefits and organizational culture. This program showcases local workplaces that have won the loyalty of their employees and the respect of the business community.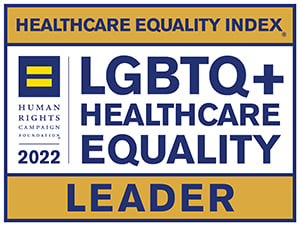 Healthcare Equality Index
Children's Mercy had earned "LGBTQ Healthcare Equality Leader" designation by receiving a top score of 100 on Human Rights Campaign (HRC) Foundation's Healthcare Equality Index (HEI).
HEI is the national LGBTQ benchmarking tool that evaluates healthcare facilities' policies and practices related to the equity and inclusion of our LGBTQ patients, visitors and employees.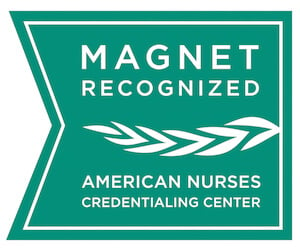 Magnet Recognition
Children's Mercy Kansas City has earned nursing's highest honor, Magnet® Designation, five times. Only 8% of all hospitals receive this designation.
The The Magnet Recognition Program® was developed by the American Nurses Credentialing Center to recognize health care organizations that provide the very best in nursing care and uphold the tradition within nursing of professional nursing practice.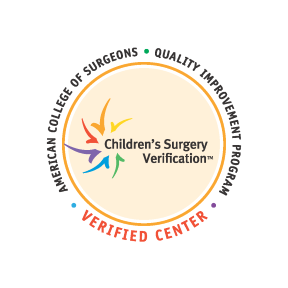 Level 1 Children's Surgery Center
Children's Mercy is one of only ten centers in the nation to be verified as a Level 1 Children's Surgery Center — the highest possible rating — by the American College of Surgeons. This verification means Children's Mercy meets the highest standards for safety and outcomes determined by the American College of Surgeons. Our surgical care is designed to manage routine to highly complex illnesses. We also have experts in every pediatric specialty ready to go at all times to provide comprehensive care for kids.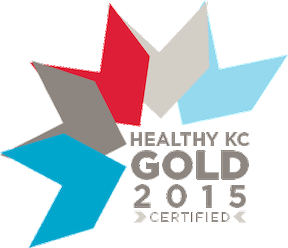 Healthy KC Gold Certified 2015
Children's Mercy has been named "Certified Healthy KC Companies," a designation recognizing efforts to create a workplace focused on health and wellness. Children's Mercy received Gold certification, the highest level of achievement based on four "pillars" of health: nutrition, physical activity, tobacco cessation and work/life integration.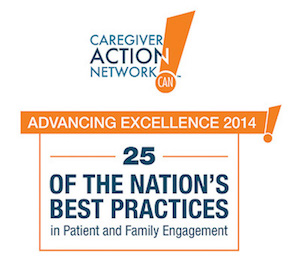 Caregiver Action Network 2014
Children's Mercy is recognized as among the Caregiver Action Network's "25 of the Nation's Best Practices in Patient and Family Engagement." These are examples of patients, caregivers, hospital staff and hospital systems creating innovative programs to help ensure healthier outcomes for patients. Key elements common to the best practices identified include: actively listening to patients, creating genuine partnerships between providers and family caregivers, patient initiative, professional openness, consistency and the willingness to learn from mistakes, among other factors.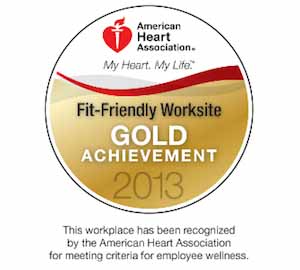 American Heart Association's Fit-Friendly Worksite
Children's Mercy Kansas City earned recognition as one of the American Heart Association's Fit-Friendly Worksites for promoting wellness and healthy activity in the workplace.
The American Heart Association honors companies who go "above and beyond" regarding their employee's health.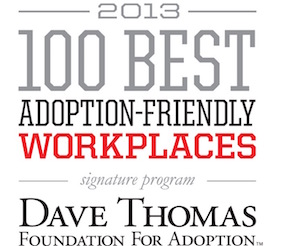 Dave Thomas Foundation 2013 Best Adoption Friendly Workplaces
Children's Mercy Kansas City was named a "2013 Best Adoption Friendly Workplace" by the Dave Thomas Foundation. In fact, Children's Mercy tied for No. 2 in the health care category overall.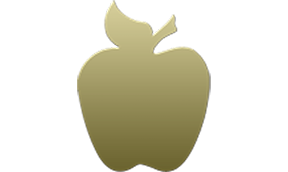 Gold Apple Award
Children's Mercy Kansas City is recognized by Children's Hospital Association (formerly known as NACHRI) and NC Prevention Partners (NCPP) for achieving the highest standard of nutrition excellence by providing and promoting healthy, affordable, delicious food and beverage options for employees.