Orthopedics
Nationally ranked by U.S. News & World Report
Orthopedics
Nationally ranked by U.S. News & World Report
As one of the top-ranked pediatric orthopedic programs in the nation, Children's Mercy is known for our collaborative, team-based approach to orthopedic care. We consider every aspect of treatment—from using the lowest effective dose of radiation during x-rays to finding the least-invasive treatment option for kids with spinal differences—to create better outcomes.
A child's growing bones and joints heal differently from adults. Even in teenage student-athletes, a pediatric orthopedic specialist will take their growth and development into account as they create a care plan.
Experts in bone care for kids

Children's Mercy orthopedic specialists provide a broad range of trauma, hand, musculoskeletal, sports medicine and general orthopedic services for children of all ages. Together with physical and occupational therapists, advanced practice providers, and other experienced staff members, our pediatric orthopedic surgeons care for children with all types of bone, joint, spine and other conditions.
This comprehensive approach to care is evident throughout our orthopedic teams, where nutritionists, psychologists, social workers, and Child Life specialists often join providers, nurses and physical therapists to provide whole-person care for your child.
The Sports Medicine Center team brings together a wide range of board-certified sports medicine specialists to help student-athletes reach their peak performance. You'll often see our athletic trainers on the sidelines at local high school sporting events, and our sports nutrition and mental wellness programs help student-athletes thrive, whether they are recovering from an injury or at the top of their game.
Our spine surgeons and Spine Care team travel across the world to bring the latest innovations in surgical and non-surgical solutions to children with scoliosis. And we are one of only a few hospitals in the nation to have two full-time, board-certified hand surgeons on our team with a dedicated Hand Surgery program focused only on kids.
Leveraging technology to improve outcomes


Using technology like 3D printing and motion analysis, your child's team can precisely visualize the capabilities and challenges they're experiencing related to their orthopedic condition. Often, our surgeons will use 3D printed models of the hip to prepare for complex procedures with accuracy and precision in the Hip Preservation Program.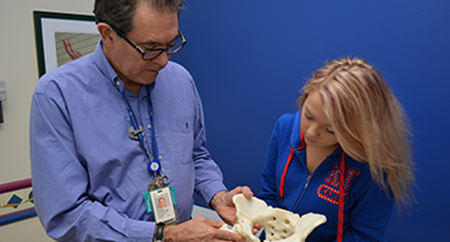 And in our Human Performance Lab, specialized motion-capture cameras and sensors record electrical activity in your child's muscles to provide a complete picture of how they walk and move.
Highest level of surgical care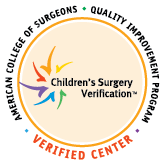 Children's Mercy is one of only 10 centers in the nation to be verified as a Level 1 Children's Surgery Center — the highest possible rating — by the American College of Surgeons.
We will always look for non-surgical options first whenever possible. But when surgery is the best course of treatment, you can be confident that your child is receiving the highest level of surgical care.
Learn more about surgery at Children's Mercy

A top-ranked trauma center — Level I Trauma Center

Children's Mercy is the only pediatric Level I Trauma Center in the region. That means our team is ready to handle any situation with expert skill and a treatment approach that puts your child's well-being at the center of everything we do.
And when injuries happen on the playing field, Children's Mercy is ready to assist. Our sports medicine specialists make every effort to see student-athletes within 72 hours of an injury for rapid diagnosis and treatment.
Conditions
Bone and joint trauma
Bone disorders
Bone tumors
Bone and soft tissue tumors
Bow legs
Cerebral Palsy
Club feet
Developmental hip dislocation
Fractures
Hand anomalies
Hip and joint diseases
Infections of bone and joint
Joint replacement
Kyphosis
Leg length discrepancies
Limb length discrepancies
Scoliosis
Spina bifida
Sports injuries
Other orthopedic conditions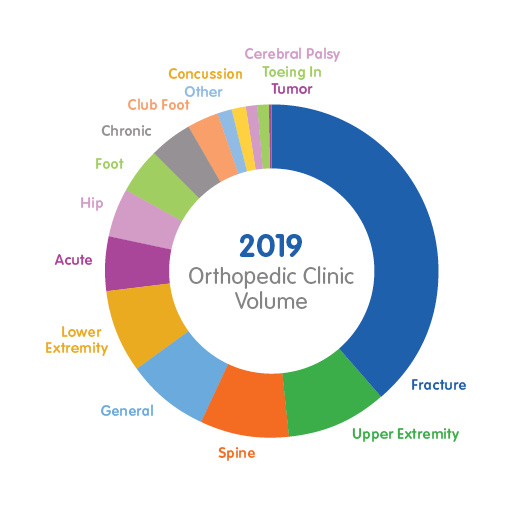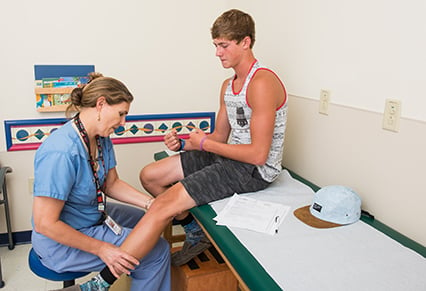 OrthoKids — Developing healthy bone habits for life
Whether you have a question on safety, sports injuries or fitness, OrthoKids can be a great resource for your family. OrthoKids is designed for both kids and parents to learn about different types of bones, bone fractures and how they are treated. All of the information is provided by the Pediatric Orthopaedic Society of North America (POSNA), a professional organization of orthopedic surgeons. Children's Mercy is a member of POSNA.
Stories
Broken Knuckle: Ashton's Story
When 15-year-old Ashton Meuret broke the middle knuckle on the ring finger of her left hand, she turned to Christine Cheng, MD, pediatric hand surgeon, for help. After surgery and rehabilitation, this highly competitive gymnast is back in action again.
Meet Ashton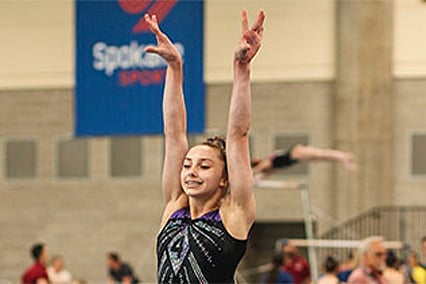 Inside Pediatrics: Martin's Story
Go inside the operating room to see surgeons give young Martin the gift of greater movement.
Bone Lengthening: Aveon's Story
After six surgeries to correct a condition she was born with, Aveon undergoes surgery at Children's Mercy to lengthen her bone. She will receive a new magnetic implant through a new technique. Dr. Olney has cared for Aveon for more than 10 years.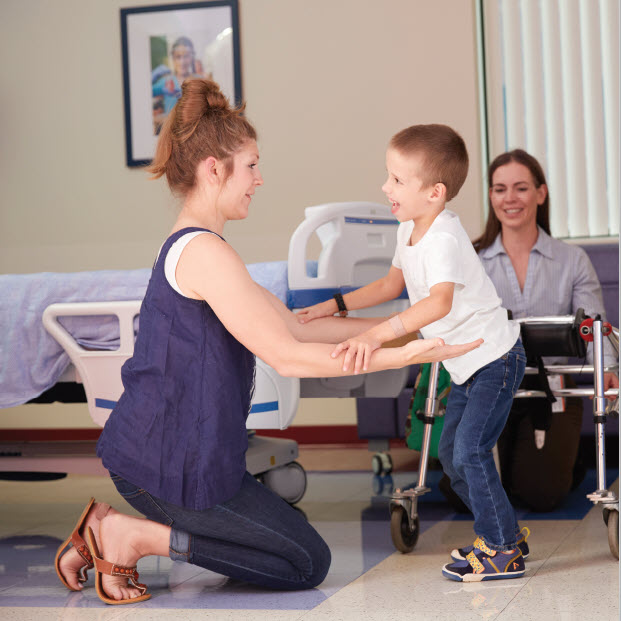 Orthopedic Surgery Annual Report
The Department of Orthopedics and Musculoskeletal Science is committed to embracing innovation and leading research to improve the lives of children with orthopedic conditions.
Please join us as we share the important progress our team has made for the kids and families who have entrusted us with their care.