Hypoplastic Thumb: Q&A with Dallin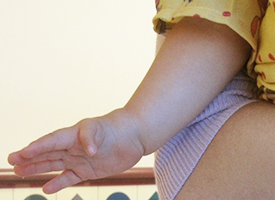 Dallin, an 8-year-old boy who was born with a hypoplastic thumb, had his index finger moved to create a better thumb when he was a toddler. This pollicization surgery provided him a functioning thumb, but he still had difficulty performing some daily activities such as throwing a baseball or tying his shoes. Additional surgery to provide a wider thumb webspace and stronger thumb motion was performed.
Now, he is able to use his right hand more easily. His surgeon, Christine Cheng, MD, MPH, asked Dallin to share some thoughts about his thumb:
How do you feel about your hand and did your most recent surgery change your feelings?
"I've always felt totally fine showing my hand to other people. I definitely would not trade it for a robot hand! I love my hand more now. I've been able to do a lot more which allows me to enjoy life better and do more things I like to do."
What would you tell other kids with hand or thumb differences?
"Don't lose hope if you can't do something right now. There is always a way to get better. Think of your hand as a feature, not a disability."
What do you tell others when they ask you about your hand or what happened to it?
"I tell them I was born without a bone in my thumb, so it flopped around and was useless. When I was about one year old, the doctor took it off and moved my pointer finger into its place."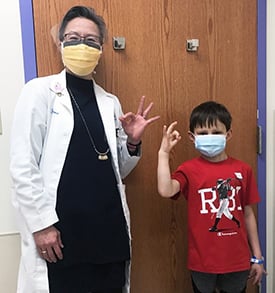 What things can you do better with your hand after your recent surgery?
"I can definitely grasp things a lot better and a lot tighter. I can tie my shoes easier and use cooking utensils better for stirring. I could probably hold ski poles in my hand now. I can hold my baseball tighter which is helping me throw better. I can shoot my Nerf gun with my hand now, too! Watch out!"
What things do you wish you could change for your hand or be able to do better?
"That's hard. I wish that I could bend the tip of my thumb and touch my thumb to my pinky finger. Then I could shoot marbles with that hand."
What would you want everyone else to know about kids with hand or thumb differences?
"Just because someone has a couple of scars or has lost a finger or two, doesn't mean they can't do stuff as well as you. You can still trust them with jobs that need to be done, big or small, like cooking or playing goalie."
Stories
Broken knuckle: Ashton's story
When 15-year-old Ashton Meuret broke the middle knuckle on the ring finger of her left hand, she turned to Christine Cheng, MD, pediatric hand surgeon, for help. After surgery and rehabilitation, this highly competitive gymnast is back in action again.
Meet Ashton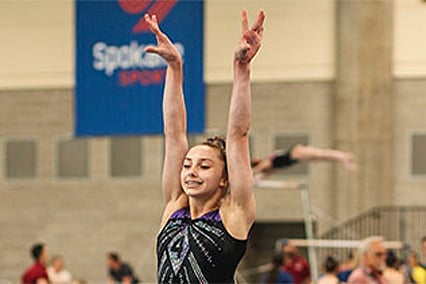 Pediatric Orthopaedic Surgery - Hand
Chief, Section of Hand Surgery; Pediatric Hand Surgeon; Clinical Assistant Professor of Orthopaedic Surgery, University of Missouri-Kansas City School of Medicine; Clinical Assistant Professor of Orthopaedic Surgery, University of Kansas School of Medicine