Fracture Care
Nationally ranked by U.S. News & World Report
NOTICE: Longer than usual hold times when calling
We apologize in advance for long on-hold times when calling to schedule your child's appointment to see one of our Orthopedic Specialists. Here's what you may need to expect:
Call volumes are very high, meaning that you may have to wait on hold for an hour or longer in order to schedule an appointment. Please stay on the line; we will help you as soon as possible. At this time, the only way to schedule is to call us at (816) 234-3075.
Our nurse triage scheduling team is answering calls as quickly as possible and looking at all options when scheduling appointments. This is the busiest time of year for orthopedic injuries, and this year is even busier than usual.
If you are open to going to a different Children's Mercy location for an appointment or open to a different time of day, make sure to let the scheduling nurse know.
Again, we are truly sorry for these delays. The teams are working hard to find solutions to decrease the on-hold time. We greatly appreciate your understanding.
Broken bones are a common problem for children—almost half of all kids will have some kind of fracture during their childhood. When it comes to your child's growing body, Children's Mercy can provide pediatric-specific care to put your child on the road to healthy healing. We offer immediate care for fractures in our emergency rooms and urgent care centers, as well as casting, surgery and follow-up care in our nationally ranked orthopedic department.


Specialized care for kids and teens

Our providers work with kids and teens every day. They have the expertise to identify the type of fracture and recommend the least invasive treatment option for your child. For serious accidents and injuries, our downtown Kansas City location is the only pediatric-specific Level 1 Trauma Center in the region, so you will get the highest level of care.
The kid-friendly environment at Children's Mercy includes colorful cast options, Child Life specialists to ease fear and discomfort, and gentle imaging techniques that use the lowest possible dose of radiation for x-rays and other imaging procedures.
If your child needs surgery, our team is specially trained in the growing bones of children and teens. We can also connect you with physical and occupational therapy through one of our Kansas City-area locations, or collaborate with a therapist that is convenient for you for follow-up therapy.
Student athletes with fractures can see a specialist at our Sports Medicine Center and rehabilitate in one of our state-of-the-art facilities alongside Sporting KC athletes.
Our team

The fracture care team combines the expertise of several different professionals to provide evaluation and treatment for a wide variety of injuries and fractures. Depending on your child's needs, you might see:
Orthopedic surgeons
Orthopedic residents
Nurse practitioners
Physician assistants
Nurses
Athletic trainers
Orthopedic technicians
Social workers
Child Life specialists
Nationally ranked by U.S. News & World Report
Nationally ranked by U.S. News & World Report
Consultations on known or suspected fractures

Splinting and casting

Surgery 

Referral to physical or occupational therapy to improve strength and function after fracture treatment

Ordering advanced imaging (MRI or CT)
Conditions
Joint dislocations

Upper extremity fractures, including:

Lower extremity fractures, including:
Preparing for your appointment

When you come for your fracture care appointment, please bring any x-rays taken at another facility at the time of the injury. Keep in mind that even if you bring x-rays with you, the Children's Mercy specialists may need to take more x-rays during your visit.
Once you establish care with our fracture team, you will usually be seen in the clinic of the same provider each time you come back for a follow-up visit. The healing process varies depending on your child's age and the nature of the fracture. Typically, it takes anywhere from three to 12 weeks, including healing of the fracture and rehabilitation, until your child has regained full function.
You may need to see your fracture care provider three or four times during that period to check on your child's progress, apply a new cast if necessary, and check their range of motion when the final cast is removed.
What to expect when your child has a broken bone

The timing of the treatment for a fracture is determined by the nature of the injury. You should see your primary care provider or go to an urgent care or emergency department right away for a suspected fracture. They can evaluate and stabilize the injured area with a splint or sling and give you guidance on the next steps for your child's treatment.
It is common and may be beneficial to wait a week or so to put a cast on the affected area. The wait will allow the swelling to go down before the cast is applied. Even before the cast is on, the healing begins at the time of the fracture.
Children who are still growing have a great advantage when it comes to healing, and their bones will often heal perfectly or even straighten out as they grow back together. Adults are much more likely to need surgery for a fracture than kids are.
"We look for every opportunity to help the child's body heal itself and avoid unnecessary surgery." – Dr. Mark Sinclair, Pediatric Orthopedic Surgeon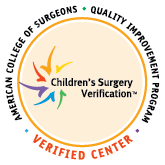 Highest level of surgical care
Children's Mercy is one of only 30 locations in the nation to be verified by the American College of Surgeons as a Level 1 Children's Surgery Center.