Radiology and Medical Imaging
Accredited by the American College of Radiology
Radiology and Medical Imaging
Accredited by the American College of Radiology
Children's Mercy offers diagnostic imaging equipment especially designed to accommodate children of all ages and sizes. Our Kansas City-area facilities and diagnostic imaging equipment are designed to alleviate fears and provide services with minimal need for sedation.


Providing safe, expert imaging for your child

Modern medicine provides us various types of advanced imaging to look inside your child's body for diagnosis or to rule out a medical condition. Some of these imaging instruments (such as CT scans, nuclear medicine, and radiographic or fluoroscopic x-rays) produce radiation to obtain these images while others (such as ultrasound and MRI) do not. Each of these methods have their strengths and weaknesses.
At Children's Mercy we use all of these methods, and while the key principle is to recognize which imaging tests are best suited for common clinical indications, our radiologists and care providers are trained to recognize when alternative methods such as MRI and ultrasound can be substituted for radiological imaging.
Some hospitals and imaging facilities that perform radiologic scans on adults use the same techniques when scanning children. Children's Mercy is a pediatric-specific facility that uses imaging instruments dedicated to imaging children. All our CT scanners are state of the art and recently purchased, and are accredited by the American College of Radiology (ACR), as are our technologists and radiologists.
Our team includes a team of board-certified and fellowship-trained pediatric radiologists and qualified technologists who provide a safe and comfortable diagnostic testing environment for pediatric patients. Our pediatric radiologists, technologists, sedation team and child life specialists are experts at alleviating fears.
Accredited by the American College of Radiology

Children's Mercy has been awarded accreditation in all areas of imaging technology by the American College of Radiology. This represents the highest level of image quality and radiation safety.
We are accredited in:
CT scans

PET scans

Ultrasounds

MRIs

Nuclear medicine
To achieve the American College of Radiology standard of accreditation, our facility's personnel qualifications, equipment requirements, quality assurance, and quality control procedures have gone through a rigorous review process and have met specific qualifications. It's important for parents of our patients to know that every aspect of the ACR accreditation process is overseen by board-certified, expert radiologists and medical physicists in advanced diagnostic imaging.
Accreditation of our imaging facility entails:
Our facility has voluntarily gone through a vigorous review process to ensure that we meet nationally-accepted standards of care.

Our personnel are well qualified, through education and certification, to perform medical imaging and interpret your child's images.

Our equipment is appropriate for the test or treatment your child will receive, and our facility meets or exceeds quality assurance and safety guidelines.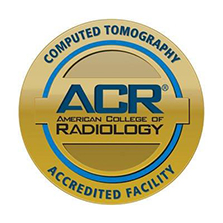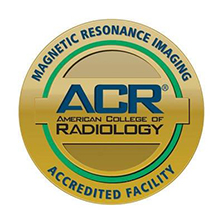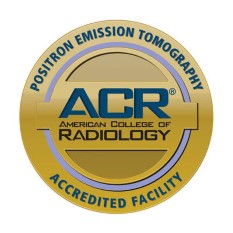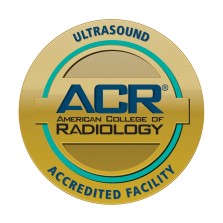 Partnering for better health

Thanks to an innovative partnership, Children's Mercy Kansas City is now the primary pediatric imaging service provider for SSM Health Cardinal Glennon Children's Hospital and its pediatric specialty clinics. This collaborative relationship between two leading pediatric health providers is helping set the national standard for partnerships between pediatric hospitals. This partnership, which includes the fellowship-trained, board-certified pediatric radiologists of Children's Mercy, provides a combination of on-site service at Cardinal Glennon and leverages state-of-the-art tele-radiology services to provide exceptional, high quality care for Cardinal Glennon patients
Clinical Services
Children's Mercy provides these and other imaging services:
Bone scans

CT scans

Fluoroscopic and interventional X-rays

MRI

Nuclear medicine

Radiographic X-rays

Renal scans

Ultrasounds

Voiding cystourethrograms
Learn about each imaging test and what to expect
Stories
Interventional radiology eye repair: Connor's story
Three-year-old Connor cries when he looks in the mirror. That's because he has a vascular malformation that causes his left eyeball to severely bulge out. Watch as Connor's doctor uses minimally invasive, image-guided needles around Connor's eye to deliver medicine and suck the blood away from his eye, all without open surgery.
Medical Imaging locations and hours


Imaging services are offered throughout the Kansas City area. Hours of operation can be found below. Directions and contact information can be found through each of the links below. Types of images available vary by location. Your provider will ensure your needs are available at the location scheduled.
Radiologists are available on-call 24 hours a day, 7 days a week.