Preparing for an MRI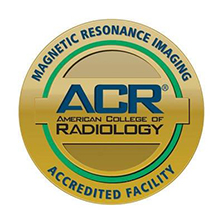 An MRI (magnetic resonance imaging) uses magnets and radio waves to make detailed pictures of the body's organs, muscles, soft tissues, and structures.
In this video, you will meet Elsie who will explain what it's like to get an MRI at Children's Mercy.


Before the MRI

A staff person will get you and your child from the Radiology waiting room and walk you to the screening room or exam room.
You and your child will be asked questions to help get your child ready for the MRI. A safety screening will be done to make sure your child does not have any implants which may affect the MRI or the implant. Dental braces are okay for MRI.


Your child will need to change into scrubs or a gown and take off any loose items with metal such as hairpins, jewelry, underwire garments, and glasses. Cell phones are not allowed in MRI.


Your child can choose a movie from the movie list to watch during the MRI.


The MRI process


Your child may need a medication called "contrast," which is used for certain types of MRIs to see the pictures better. If your child needs contrast, it will be given through an IV. An IV is a small, flexible tube placed in their hand or arm. Your child may get an IV before the MRI starts or toward the end of the MRI.


When it is time for your child to start their MRI, you will go to the MRI waiting room where you will wait for your child. A staff person will walk your child to MRI.



If you feel your child will not be able to complete their MRI without your support, one parent or caregiver may be able to go with your child into MRI. They will need to do a safety screening and change into scrubs. Pregnant caregivers are not able to go into MRI.



The MRI technologist will move a special wand over your child's body to make sure there is no metal on your child.


Your child will lie down on the MRI bed. Depending on the type of MRI, your child may move into the MRI camera head ­ first or feet ­first.


Your child will need to hold completely still throughout the MRI. Most MRIs last about an hour. Some MRIs may be shorter or longer depending on the type of MRI.


Your child can wear goggles and headphones during the MRI to watch a movie, as shown below. Your child can hear the MRI technologist through the headphones and the MRI technologist can hear your child as well during the MRI. The MRI camera makes loud noises throughout the MRI, but the headphones help block some of the noises.


After the MRI


Your child will have their IV removed if they have one.


Your child will change back into their clothes.
The results will be given to the doctor who ordered the MRI within 24 hours. Your doctor will give you the results.


Helpful tips and questions to answer


Tips:
Encourage your child to practice lying still at home for 15 minutes at a time.


Your child can bring a stuffed animal from home if it does not have any metal on or inside it. The MRI staff will check the stuffed animal to see if it is safe to go with your child into the MRI.


Your child can bring a favorite DVD from home to watch during the MRI. We also have a large movie selection for your child to choose from.


Questions to think about when deciding if your child should try to do their MRI awake:
Is your child able to hold still for 15 minutes at a time while watching a movie?


Is your child able to follow simple directions?


Do think your child will be okay with the loud noises the MRI camera makes?
If you answered "no" to any of the above questions, then your child may need to have their MRI scheduled with anesthesia.
If you have any questions or information you would like to share before your child's MRI, call (816) 234-3272.
Safe, expert imaging for your child
Children's Mercy has been awarded accreditation in all areas of imaging technology by the American College of Radiology. This represents the highest level of image quality and radiation safety.