Hours
Monday: 8:15 a.m. to 7 p.m.
Tuesday: 7 a.m. to 7 p.m.
Wednesday: 7 am to 6 pm
Thursday: 8:15 am to 7 pm
Friday: 7 am to 5 pm
About Children's Mercy Sports Medicine at Village West
Our newest sports physical therapy gym is made to meet the needs of all athletes who want to rehab in an environment specific to their sport. Village West offers a 13,000-square-foot gymnasium and state-of-the-art equipment, including an anti-gravity treadmill, the first of its kind in the area. And because the gym is also used by Sporting Kansas City and U.S. Soccer, it's not uncommon for student-athletes to work out alongside professional athletes.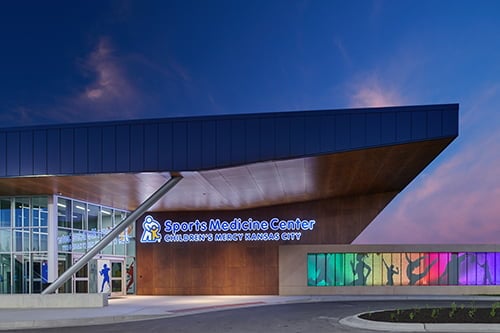 The Children's Mercy Sports Medicine Center at Village West offers bone and joint imaging from 8 a.m. to 4:30 p.m., Monday through Friday. Walk-in X-Ray services are available during business hours, with an order from a provider.