Sports Medicine
Nationally ranked by U.S. News & World Report
Sports Medicine
Nationally ranked by U.S. News & World Report
Student athletes need specialized care when being treated for an injury. Injuries to children and adolescents can be very different from those experienced by adults. That's why the team at the Sports Medicine Center at Children's Mercy is uniquely trained to care for the needs of teen and adolescent athletes.


Sports medicine diagnosis and treatment

Our goal is to evaluate acutely injured patients within 48-72 hours of an injury. During your visit, you'll see a board-certified sports medicine doctor who is trained to care for adolescent athletes. Patients will have a thorough evaluation, which will include X-rays and other tests if needed. We also provide direct access to other teams in the hospital for additional care, if services such as surgery or advanced imaging, are needed.


Open House
Join us for the Sports Medicine Center's Open House! Sporting KC's Ilie Sanchez will be on site for photos and autographs!
When: Saturday, June 15
Time: 2:00—4:00 p.m.
Where: Village West, 1801 North 98th Street, Kansas City, KS 66111
No RSVP required. See you there!
Partnerships

The Sports Medicine Center provides 24 certified athletic trainers to area high schools and club organizations as well as the NAIA Men's Division 1 Basketball Tournament. Our athletic trainers are certified, licensed healthcare professionals whose primary concern is the optimal health of student athletes. Having a certified athletic trainer present at games and practices ensures your student athletes are safer.


Sporting Kansas City

Children's Mercy is the official healthcare and sports medicine provider for Sporting Kansas City Academy and the National Training and Development Center in Kansas City, Kan.
Our partnerships
Conditions
Acute or chronic illness or conditions
Heat illness, exercise-induced asthma, female athlete triad, compartment syndrome, mononucleosis, and nutrition-related concerns affecting performance. Learn more about hydration and how to avoid heat illness.


Ankle and foot
Fractures, sprains, strains, instability, Achilles tendon and peroneal injuries
Learn more about ankle injuries and ankle strengthening tips.


Back
Sport-related back pain, spondylolisthesis, and spondylolysis
Concussions
Sports-related concussions. Learn more about concussions.


Core strengthening
Learn some quick tips on how to strengthen your core and help prevent sports-related injuries. Noelle Dowma, one of our sports physical therapists, tells you all you need to know in this short video.


Elbow
Dislocations, fractures, Little League Elbow, medial/lateral epicondylitis, UCL reconstruction (Tommy John)


Forearm/Wrist/Hand
Dislocations, fractures and overuse injuries. Learn more about gymnast's wrist.


Hip
Avulsion injuries, impingement, labral tears, and snapping hip syndrome


Knee
ACL injuries, sprains, meniscal tears, Osteochondritis Dissecans (OCD), patella dislocations, and patellofemoral knee pain.
Children's Mercy offers the first and only ACL Injury Prevention and Sports Performance Program in the Kansas City area operated and managed by athletic trainers and physical therapists with sports medicine physician oversight.


Nutrition
Proper nutrition can play a key role in recovering from an injury. Learn more in this article about proper nutrition.
Shoulder
Dislocations, multi-directional shoulder instability, labral tears, rotator cuff strains, AC separations, and Little League Shoulders. Read about how Children's Mercy helped two teammates on their road to recovery.
Stories
ACL Tear and Rehab: Mary's story
When 15-year-old Mary suffers a knee injury that threatens her tennis career, her parents turn to Children's Mercy for expert orthopaedic surgical repair. See how customized care and world-class rehab facilities used by professional athletes enable Mary to get back on the court in time for her state high school tournament.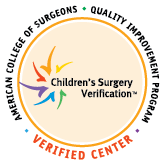 Highest Level of Surgical Care
Children's Mercy is one of only 10 centers in the nation to be verified as a Level 1 Children's Surgery Center — the highest possible rating — by the American College of Surgeons.
Sports Medicine locations
When your child is treated by the sports medicine team at Children's Mercy, they aren't just getting excellent care designed specifically for growing bodies. Learn about the Children's Mercy physical therapy and sports medicine gyms.
Contact information

Patients and families

Patients with acute sports injuries are typically scheduled and seen by our sports medicine physicians within 72 hours of calling for an appointment. Same-day appointments are also common. Quality customer service is provided by our bilingual scheduling staff with 24/7 availability to request an appointment.
To make an appointment with a sports medicine physician
(816) 701-HURT (4878)
To make an appointment with a sports physical therapist
(913) 717-4750