Partnerships
Sporting Kansas City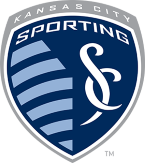 Children's Mercy is the official health care and sports medicine provider for Sporting Kansas City and the National Training Center in Kansas City, Kan. The partnership works to improve youth health, access to pediatric sports medicine and provide soccer-specific curriculum for the Sporting Club Network, which includes approximately 200,000 players, parents, coaches, managers and administrators. The partnership also provides sports training, rehabilitation and conditioning programs for Sporting KC Academy teams at Swope Soccer Village.
Children's Mercy Athletic Trainers
School partnerships

The Sports Medicine Center provides coaches, athletes, parents, and club organizations with premier sports medicine services. We are proud of our partnerships with: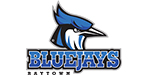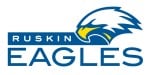 NAIA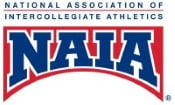 The National Association of Intercollegiate Athletics (NAIA), headquartered in Kansas City, Mo., is a governing body of small athletics programs that are dedicated to character-driven intercollegiate athletics. Since 1937, the NAIA has administered programs dedicated to championships in balance with the overall college educational experience. Each year more than 65,000 NAIA student-athletes have the opportunity to play college sports, earn over $600 million in scholarships, and compete for a chance to participate in 25 national championships.
The Sports Medicine Center at Children's Mercy provides sideline medical coverage during the NAIA Division I Men's Basketball National Championship Tournament held in Kansas City since 1937.


United States Tennis Association (USTA)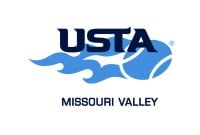 The United States Tennis Association (USTA) is the national governing body for the sport of tennis and the recognized leader in promoting and developing the sport's growth on every level in the U.S.
The USTA is made up of 17 individual sections, each representing distinct geographic locations throughout the U.S. and all working to support players and promote the growth of the game across the country. The USTA Missouri Valley serves the tennis community in Iowa, Kansas, Missouri, Nebraska and Oklahoma.
The USTA Missouri Valley was founded in 1920. In the nearly 100 years since, the section has hosted multiple Davis Cup and Fed Cup matches, developed professional champions and provided countless opportunities at the grassroots level. The USTA Missouri Valley continues to work to grow the game of tennis across its five-state area.
The Sports Medicine Center at Children's Mercy provides athletic training coverage to several tennis tournaments throughout the Kansas City metro area as well as provides educational workshops for parents and coaches.
Stories
Tennis medicine: Dr. Harvey and Nathan's story
Brian Harvey, DO, Children's Mercy Sports Medicine Center physician, is a great advocate for competitive student-athletes who play tennis, like Nathan Turtledove. That's because Dr. Harvey not only loves tennis, he's played it competitively at the high school and collegiate levels. By combining his knowledge of tennis and medicine, Dr. Harvey helped Nathan stay healthy and competitive during his high school tennis career, and now in college.
Dr. Harvey and Nathan's story