Sports Physical Therapy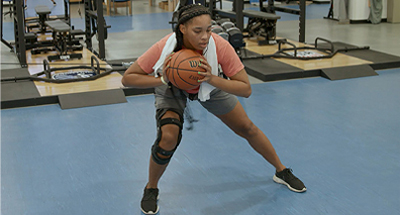 Our sports physical therapy program offers exceptional care and compassion for your student-athlete. The team at Children's Mercy Sports Medicine Center understands the needs of athletes and adjusts their treatment plan to fit the sport they play.
Our commitment to you


Your student-athlete will receive one-on-one care with a licensed sports physical therapist in a facility designed for athletes.
Your athlete will receive care from expert sports physical therapists, who specialize in treating athletes from middle school through their college career, regardless of their sport.
With knowledge in referrals to our sports-certified nutritionists, sports mental therapist or other sports medicine surgeons and physicians, our sports physical therapy team can assist your student-athlete through therapy and beyond.
Our sports physical therapists use goals instead of timelines to safely return the athlete the sport they love.
Our sports physical therapists are located at three convenient locations: Children's Mercy Adele Hall Campus, Children's Mercy Blue Valley and Children's Mercy Village West.
Stories
ACL injury and recovery: Michael's story
When Michael Shultz experienced a season-ending knee injury while wrestling, he turned to the experts at the Children's Mercy Sports Medicine. After surgery to repair his ACL and extensive rehab, he's back in action for his senior year, suiting up as No. 30 and playing middle linebacker and tight end for the Sabres.
Meet Michael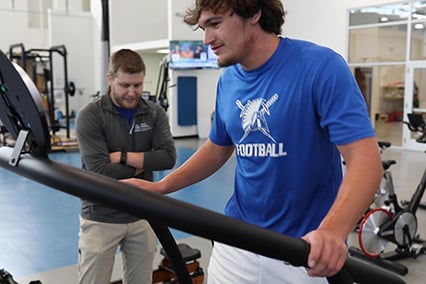 Broken kneecap and tibia: Antonio's story
A broken kneecap and tibia literally disabled Antonio Briscoe, making every movement a struggle. But thanks to Antonio's determination and months and months of therapy with Children's Mercy Sports Medicine, he's back on the basketball court.
Meet Antonio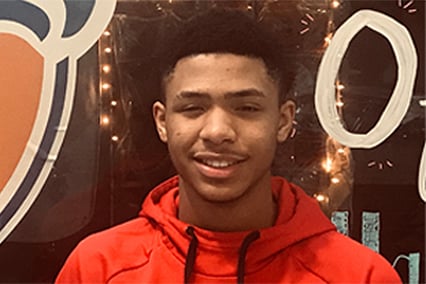 Torn ACL: Nahomi's story
A cut, a turn, a cleat digging into the turf and a twist in the wrong direction. That's all it took for Nahomi Sanchez to tear her left ACL. But with expert guidance from Children's Mercy Sports Medicine, she's been able to rehabilitate her knee without surgery just in time for the spring soccer season.
Meet Nahomi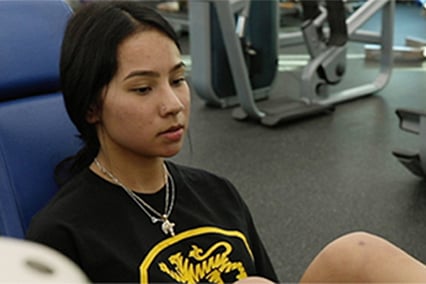 Schedule an appointment

A request for consultation from a licensed health care provider is required for all new physical therapy evaluations. After we receive the request to treat your student-athlete, a representative will call you to pre-register for the first appointment.
We aim to see you within four days of the referral. We also make appointment scheduling as flexible as possible to accommodate busy lives.
Learn how your student-athlete can fuel for their physical therapy sessions:
Children's Mercy Adele Hall
(816) 234-3880
Children's Mercy Blue Valley
(913) 717-4750
Children's Mercy Village West
(913) 264-3000
Find Children's Mercy Sports Medicine on social media