Blood Flow Restriction (BFR) Training
Blood Flow Restriction (BFR) training is a recovery technique that helps injured athletes enhance their performance and strengthen the recovering limb with less load and stress on the body.
Also known as occlusion training, BFR training safely prevents low-oxygen blood from leaving the muscle while allowing oxygenated blood to travel to that same muscle. This brings nutrition to the injured area and helps it grow stronger.
How does BFR work?
BFR training uses a specialized device, similar to a blood pressure cuff, to create a specified amount of pressure on the affected limb. Children's Mercy uses Smart Tools Smart Cuffs, which are an FDA-listed medical device that contour to most sizes of arms and legs.
Unlike traditional physical therapy, BFR uses low-intensity resistance, which allows athletes to start the strengthening phase of rehabilitation earlier and under less stress to a particular region. Earlier rehabilitation means athletes can prevent a loss in muscle mass.
Our expert physical therapy team

Your athlete will work with Children's Mercy sports physical therapists, who have the required knowledge and skills to safely perform and monitor this type of therapeutic exercise. Our expertise includes:
Advanced knowledge of muscular and vascular anatomy and exercise physiology.
Personalized therapeutic exercise prescription for your athlete to help them maximize strength, hypertrophy (muscle growth) and endurance gains.
Careful monitoring of your athlete's vital signs and blood flow throughout the BFR therapy sessions.
Stories
MACI surgery recovery: Hidde's story
Division I basketball player Hidde Roessink learned to harness his strength while recovering from knee surgery with the help of former Division I player, Kaylee Hoffman, DPT.
Meet Hidde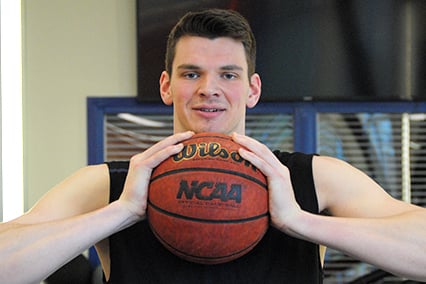 Torn ACL: Maxxwell's story
A spot on the varsity football team is a dream for most freshman, but for Maxxwell Ford, it was a reality … until he tore his ACL. That's when he turned to Children's Mercy for help. Surgery reconstructed his torn ACL, and physical therapy at the state-of-the-art Children's Mercy Village West Sports Medicine Center helped him get back in the game.
Meet Maxxwell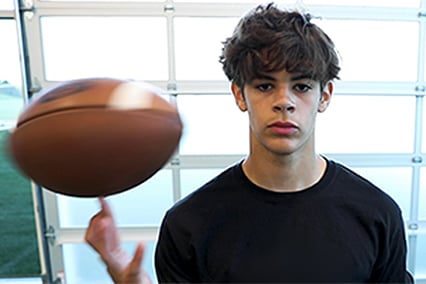 Find Children's Mercy Sports Medicine on social media