General Orthopedics
Nationally ranked by U.S. News & World Report
Children's Mercy cares for children with all kinds of orthopedic concerns. Our providers are trained in the most current diagnostic and treatment methods to work toward the best possible outcome for your child.
In some cases, orthopedic conditions in early childhood are normal variations that your child may outgrow. In other cases, treatment options such as bracing, casting, or surgery might be appropriate.
Your Orthopedic care team will work with you to find the treatment approach that is best for your child.
Evaluating your child's condition

For many families, your first visit to the Orthopedic clinic will be with one of our advanced practice providers. This team of specially trained advanced practice registered nurses (APRNs) work with kids with various orthopedic conditions every day. APRNs have additional degrees and certifications and work alongside our surgeons to provide expert care.
At your first appointment, the provider will:
Complete a thorough physical examination
Talk with you about your child's medical and developmental history
Set up any lab tests, X-rays or other testing your child might need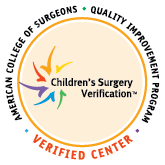 After that, your provider will recommend next steps for you. These might include:
A period of watchful waiting that includes periodic follow-up appointments
A referral to an orthopedic surgeon
A recommendation for a treatment plan such as bracing or casting
In many cases, your child's condition can be treated without surgery. For conditions that do require surgery, Children's Mercy has a comprehensive team of pediatric experts ready to care for your child.
Conditions
Alignment issues
Limb length discrepancy
Orthopedic concerns related to neuromuscular conditions such as cerebral palsy, spina bifida, muscular dystrophy, and others
Toe walking
Stories
Inside Pediatrics: Martin's story
Go inside the operating room to see surgeons give young Martin the gift of greater movement.
Bone lengthening: Aveon's story
After six surgeries to correct a condition she was born with, Aveon undergoes surgery at Children's Mercy to lengthen her bone. She will receive a new magnetic implant through a new technique. Dr. Olney has cared for Aveon for more than 10 years.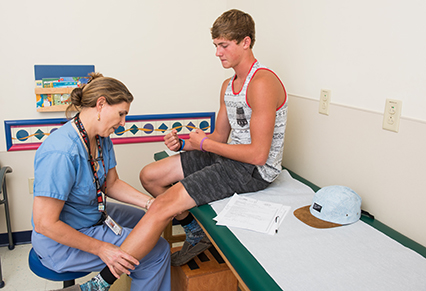 OrthoKids—Developing healthy bone habits for life
Whether you have a question on safety, sports injuries or fitness, OrthoKids can be a great resource for your family. OrthoKids is designed for both kids and parents to learn about different types of bones, bone fractures and how they are treated. All of the information is provided by the Pediatric Orthopedic Society of North America (POSNA), a professional organization of orthopedic surgeons. Children's Mercy is a member of POSNA.