Tuition Assistance
Tuition discounts and academic advising available

If you've considered starting school or finishing a degree, you should learn about the Tuition Assistance Program.
Full-time and part-time employees are eligible after 90 days of employment.

EdAssist, our tuition assistance partner, has an Education Network with more than 200 colleges and universities offering discounts on tuition, fees, etc. Many schools also extend discounts to your immediate family members.

The tuition assistance annual maximum is between $1,500 and $5,250 each calendar year, depending on your degree program and employment status.

Academic advising is available to you at no cost.
If you have any questions about the Tuition Assistance Program, please contact Jenifer Wilson at (816) 302-0226 or EdAssist at (855) 789-3845.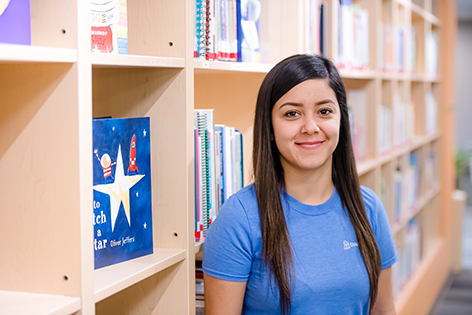 Jasmin's story
"It has been an amazing journey for me at Children's Mercy! I have served as a volunteer; held two internships with this organization; started full-time employment as a Care Assistant; and now I'm a Staff Nurse in the Neonatal Intensive Care Unit.
I obtained by nursing degree thanks to the tuition assistance program. My next step will be to begin studying for my master's degree.
The tuition assistance program is very generous and such an amazing opportunity for our CM employees. I am grateful that I work for an organization that values our growth and development!"
- Jasmin Guzman, Staff Nurse
Intensive Care Nursery