Who We Are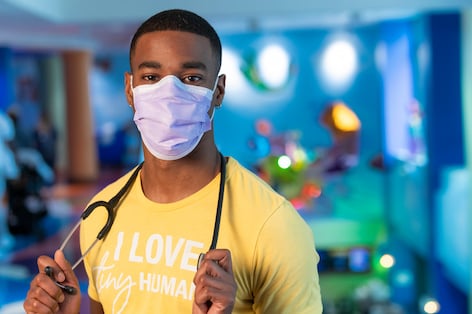 Ijon's story
I was a collegiate athlete and student at the University of Central Missouri, then later attended Avila University, where I pursued a career in nursing. I chose this field because someone close to me had experienced the loss of a baby and I wanted to make a difference in the lives of neonates that have a fighting chance. I am now a Neonatal Intensive Care Staff Nurse at Children's Mercy. I came back to work at CM because of the great experience I had here during clinical rotations, and I knew that it had the top NICU in the area. I love working with a care team dedicated to our smallest patients – and there is so much gratification in witnessing a baby who gets to go home! To all the nursing students out there who are just beginning their journey, hold onto that dream and 'be bold, be brave, be you!'
— Ijon, ICU Nurse
Apply for NICU nursing jobs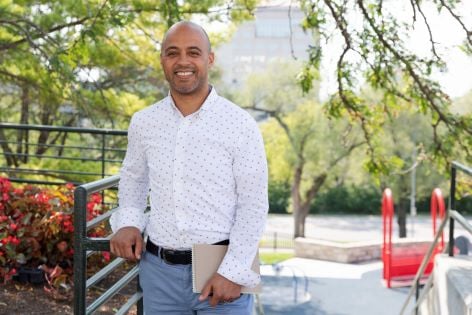 Sean's story
I joined Children's Mercy in 2015 and currently serve as a Medical Social Worker for the Primary Care Clinics at the CM Broadway location. While pursuing my master's degree, alongside my wife, at the University of North Carolina – Chapel Hill, I researched reputable hospitals and CM rose to the top of my list. Practicing as a medical social worker allows me to utilize my vast array of skills to help families who are coping with difficult situations and have challenging decisions to make. It's an honor to provide support and help them navigate through these issues. Each day, I am also surrounded by professionals who truly care about the work we do here. Our Social Work team believes in the heart of our CM mission – to provide the best care to the children in Kansas City and beyond – and we strive to make that a reality each and every day!
— Sean, Social Worker
Apply for social work jobs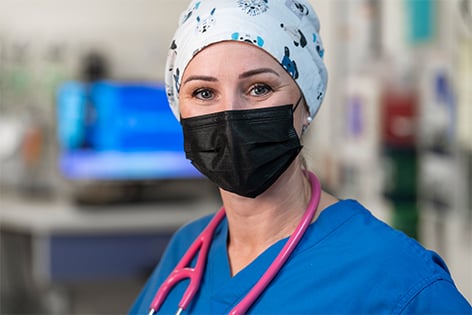 Ugne's story
I started working at Children's Mercy as a registered nurse, then left to attain my degree as a Certified Registered Nurse Anesthetist. Now I'm back as a CRNA at a place I love, caring for the most amazing population – pediatric patients! At Children's Mercy, I work alongside others who are here because of their passion to provide the best care possible for the kids and families we serve. Throughout this organization, there are extraordinary teams that make my job so much better. I could not be happier with my choice to work at Children's Mercy. This is my dream job!
— Ugne, Certified Registered Nurse Anesthetist
Zainab's story
When I began to explore careers, I wasn't sure where I'd land. While in college, I took an "Introduction to Health Care" course and the day my professor presented on Respiratory Therapy I thought – "that's me!" My journey as an RT has just begun but I love what I do. It's a gift to be a part of a health care team that works to improve the lives of children. Each day brings a new challenge whether it's helping a child breathe easier, cope with a chronic illness or working alongside a dedicated team to provide the best care to a patient on a ventilator. This job continues to offer me opportunities to learn and grow and I find blessings every day in the work that I do at Children's Mercy.
— Zainab, Respiratory Therapist