The Children's Mercy Allergy and Immunology department connects families with expert health care providers who can diagnose and treat all types of allergy and immunology conditions.
Our physicians are board-certified allergists with additional certification or training in pediatrics. That means your child will receive allergy care from a team of people who understand how allergies and conditions impact kids and provide care in an environment designed for pediatric care.
Nurse practitioners, social workers, asthma care coordinators, environmental health specialists, and researchers are all part of our family-centered approach to allergy, asthma and immunology care.


Clinical Services
Procedures and testing


Allergy immunotherapy (both shots and applied under the tongue)

Allergy testing (skin and blood testing)

Drug desensitization

Evaluation of drug and food allergies

Evaluation of recurrent infections for immunodeficiency including a 22q11 clinic

Food oral immunotherapy

Indoor home assessment of allergens, bioparticulates, sick building syndrome

Infusion services

Oral challenges for food and drug allergy

Patch testing

Breathing function tests:

Spirometry and Bronchial Challenges

Exhaled Nitric Oxide (eNO)
Conditions
Asthma

Eye allergies (allergic conjunctivitis)

Eczema (atopic dermatitis)

Exercise-induced bronchospasm

Food allergies

Hereditary angioedema (HAE)

Hives (urticaria)

Medication allergies

Nose allergies

Recurrent infections (immunodeficiencies)

Swelling (angioedema)
Today's Pollen Count
Children's Mercy is certified by the National Allergy Bureau and has been collecting pollen count data daily for more than 20 years, which is provided to the community. We collect pollen, mold and particulate counts right on the roof of our downtown Kansas City hospital and share them on this site and through the AccuPollen™ Allergy Tracker app.
Stories
Peanut allergy: Jayden's story
Jayden Johnson had his first life-threatening allergic reaction to peanut at just 13 months old. From then on, avoiding any products containing peanut became a full-time job for his family. Then Jayden signed up to take part in a clinical trial for a new treatment to potentially help him build up a tolerance to peanut. The treatment worked. He's developed a tolerance to peanut, and with it a new-found freedom to do things he'd once only dreamed of.
Meet Jayden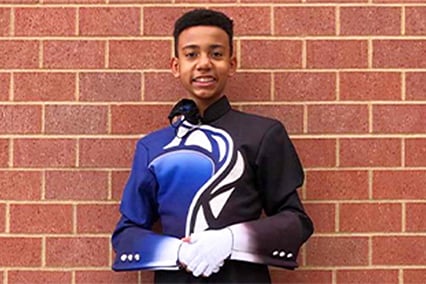 Advancing care for kids with allergies and immunology disorders through research

Many of our health care providers are active in national organizations such as the American Academy of Allergy, Asthma and Immunology, the American College of Allergy, Asthma and Immunology and the American Academy of Pediatrics. They collaborate with other thought leaders to participate in advancing our understanding of allergic conditions through innovative research.
Food allergies, including allergies to peanuts is a large concern for parents. We are actively researching how oral immunotherapy can help manage these allergies to improve the experience kids have in the future. Current clinical research initiatives include oral immunotherapy (OIT) for peanut and other food allergies.
For more information on our Clinical Trials, please call Susan Flack, RN, CCRC.
(816) 960-8904


Contact Allergy Asthma and Immunology

To schedule an appointment: (816) 234-3700
To contact Allergy and Immunology Clinic: (816) 960-8900
Allergy and Immunology Clinic locations:
Children's Mercy Broadway
Children's Mercy Kansas
Children's Mercy Northland
Telemedicine locations:
St. Joseph
Joplin
Wichita
Junction City
Telemedicine appointments available.