Sports Medicine Center
Nationally ranked by U.S. News & World Report
Sports Medicine Center
Nationally ranked by U.S. News & World Report
Children's Mercy is the best in the game when it comes to pediatric sports medicine. In our nationally ranked Sports Medicine Center, we help student-athletes maintain and increase strength and speed through performance conditioning. When injuries occur, we have the specialized care your student athlete needs to maximize their healing potential and get back to the competition they love.
Strengthening student-athletes:
mind, body and spirit

Our sports medicine team knows that student-athletes' bodies are still developing. They need a care plan tailored to their specific circumstances, not a one-size-fits-all approach. We bring together board-certified sports medicine physicians, nurses, athletic trainers, nutritionists and physical therapists who all have a passion for helping student athletes reach their peak performance.
We also understand that your student-athlete is more than just a position on a team. They are integrating the demands of their sport alongside their academic, family and social commitments. Sometimes, the pressure is intense, especially when an injury means unexpected time on the sidelines.
Our social work and mental health professionals care for your child as a whole person and help them stay positive and focused during their rehabilitation and recovery.
"We do everything we can to help your student-athlete pursue the competition they love."
Stories
Bulging Disc Injury and Recovery: Logan's Story
Logan Buffo, a three-sport athlete at Lansing High School, worked out with some serious weight as a member of his powerlifting team until multiple bulging discs slowed him down and led to chronic pain. Under the guidance of Shannon Margherio, PT, OCS, Logan began his physical therapy at the Sports Medicine Center at Children's Mercy where he learned proper form in the weight room and how to avoid injury in the future.
Meet Logan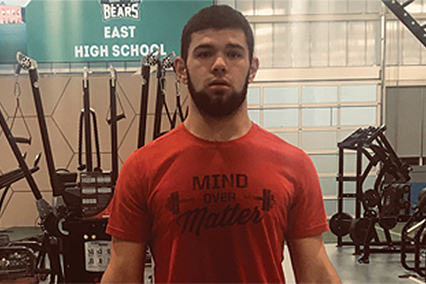 Emily's Story
When Emily suffered a serious LCL tear playing soccer, it resulted in more than a physical injury to her knee. It turned her world upside down. Children's Mercy Sports Medicine is helping her recover physically, as well as mentally.
Meet Emily
ACL Injury and Recovery: Michael's Story
When Michael Shultz experienced a season-ending knee injury while wrestling, he turned to the experts at the Children's Mercy Sports Medicine. After surgery to repair his ACL and extensive rehab, he's back in action for his senior year, suiting up as No. 30 and playing middle linebacker and tight end for the Sabres.
Meet Michael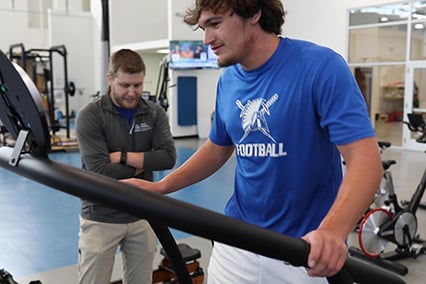 ACL Tear and Rehab: Mary's Story
When 15-year-old Mary suffers a knee injury that threatens her tennis career, her parents turn to Children's Mercy for expert orthopaedic surgical repair. See how customized care and world-class rehab facilities used by professional athletes enable Mary to get back on the court in time for her state high school tournament.
Pediatric Orthopaedic Surgery, Telemedicine, Sports Medicine
Chief, Section of Sports Medicine; Associate Professor of Orthopaedic Surgery, University of Missouri-Kansas City School of Medicine; Clinical Assistant Professor of Orthopaedic Surgery, University of Kansas School of Medicine