Child life specialists use their educational background in child development to help support children with their illness, injury, disability or hospital experience.
Child life specialists offer support based on each child's developmental level, personality and unique experiences.
Partnering with families

Child life specialists partner with families to:
Support children's growth and development, including play.

All children need to play, especially when they are in the hospital.
Health care play is a type of play that child life specialists often use to help children become more comfortable with the things they see at the hospital.



Help children understand their health diagnosis and prepare them for their future health care experiences.

Using child-friendly words, pictures, videos, dolls and models.



Cope with health care experiences by helping children:

Plan and practice coping skills and use these during medical procedures and events.
Choose comfort measures.
Work through feelings, thoughts and questions.



Support siblings and other family members.


Child Life services
Improve patient and family coping.
Reduce the need for sedation for some medical procedures.
Lead to an overall more positive experience for the patient and family.
Why prepare a child?

Children who are prepared for an upcoming health care event cope better than those who are not prepared.
Being prepared:
Lowers a child's fear and anxiety.
Increases a child's cooperation.
Improves a child's long-term coping, beyond the health care event.
Find more ideas or suggestions from child life specialists on preparing your child by visiting our What to Expect page.
Contact a child life specialist

You can speak with a child life specialist before you come for your visit or while you are here.
Choose how you would like to contact a child life specialist:
Fill out the form below.
Call (816) 983-6870.
Send a message in the Children's Mercy Patient Portal to "Child Life Messages."
If you are currently at the hospital, please ask a nurse or staff member to contact a child life specialist.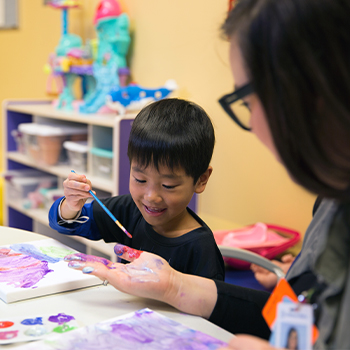 Child Life opportunities
Children's Mercy Child Life Department offers several opportunities for students and eligible candidates.