Facility Dog Program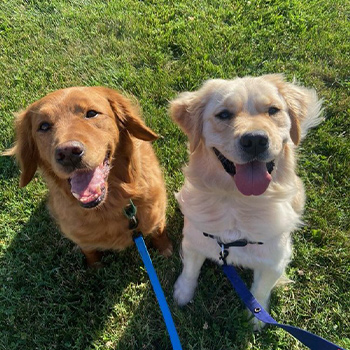 Children's Mercy's facility dogs provide comfort, motivation and smiles to our patients and families. Our dogs are born and raised at a non-profit organization called Canine Assistants, Inc. in Milton, GA. Their special training and calming presence make them a paw-fect match for our program.


What do the facility dogs do?

Studies show that dogs can reduce stress and help people feel better. Spending time with a dog can help the hospital feel more like home. For some children, there's no better medicine than snuggling in bed with a warm fluffy friend.
The dogs spend their days helping patients reach goals. Each patient has their own set of goals that are related to why they are in the hospital. For example, one patient's goal might be walking after surgery, while another patient's goal might be working hard to feel less scared in the hospital.
Outside of work, the dogs live with their primary handlers. When the dogs are not at the hospital, they relax and spend time with their families.


How can I meet a facility dog?

If you think your child would benefit from a facility dog visit, please contact a member of the Patient and Family Services Department. They will work with our facility dog handlers to assess your child's need for a visit. Dogs at Children's Mercy are popular pups, and while we do our best to meet all requests, we cannot promise a visit.


I want to learn more

The Children's Mercy Facility Dog Program is made possible by generous support from caring individuals, businesses and organizations. For more information about the Children's Mercy Facility Dog Program contact Missy Stover at mstover@cmh.edu or (816) 234-3609.
Hunter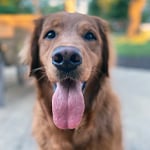 Hunter was born Feb. 2, 2014 and he began working at Children's Mercy in June 2015. Hunter and his handler work at the Adele Hall Campus. For many years, he spent time with patients and families in the Hematology/Oncology, Bone Marrow Transplant and Gastrointestinal inpatient units, helping patients achieve treatment goals. Hunter now works part-time, splitting his time between supporting our patients and families and supporting our staff at the hospital.
Milly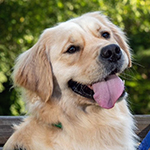 Milly was born Nov. 9, 2018 and she began working at Children's Mercy in June 2021. Milly and her handler work in the Epilepsy Monitoring Unit at Children's Mercy Kansas, as well as the Neurology and Eating Disorders inpatient units at the Adele Hall Campus. She provides comfort and distraction during hospital stays.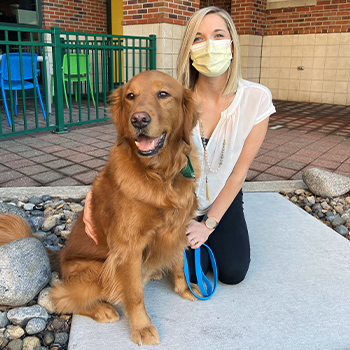 Pet Pals program
The Pet Pals program allows patients staying at Children's Mercy Adele Hall Campus the opportunity to interact with hospital volunteers and their trained and certified dogs. Does your dog have what it takes to be a Pet Pal?
Facility Dog Program Menu