Nursing at Children's Mercy
Magnet Designation by the American Nurses Credentialing Center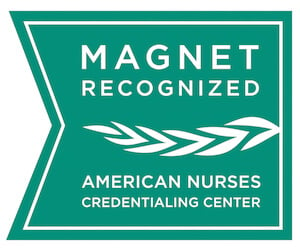 Nursing vision statement

The nurses of Children's Mercy are committed to advancing a culture of quality caring that values relationship-based care in a professional practice environment. We are nursing leaders in clinical care, education, and research that positively influence the health care of children and families in our local and global communities.
A Magnet® hospital

Children's Mercy has earned nursing's highest honor, Magnet® Designation. The Magnet Recognition Program® recognizes healthcare organizations that provide superior quality in nursing care. Children's Mercy was first designated as a Magnet® organization in 2003 and received its fourth Magnet recognition in 2016.
Learn about our awarded staff, including our hundreds of advanced practice providers.
Current job openings
We currently have several openings in all job categories. Individuals are limited to 15 application submissions per year, so please be sure to apply for jobs you're most qualified for and interested in.


Career opportunities
Check application status
Annual Pediatric Advanced Practice Nursing Conference
This program is designed for all advanced practice providers and registered nurses who care for pediatric patients from birth through adolescence in outpatient and inpatient health care settings.
2019 date and time to be announced
Children's Mercy Park
1 Sporting Way
Kansas City, KS 66111
Upcoming Events
We provide many opportunities for our nursing staff to gain further expertise in pediatric clinical care. Learn more about our Continuing Nursing Education (CNE) offerings, including accredited courses, special events and more.
DAISY Award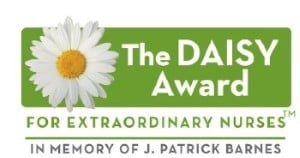 Children's Mercy joins over 1,000 other hospitals and medical facilities around the country in participating in the DAISY Award for Extraordinary Nurses. The DAISY award was created to recognize the important daily contributions make in the lives of the patients and families.
The award is given every other month to an extraordinary nurse whose clinical skill and compassion make an enormous difference in the lives of the patients and staff of Children's Mercy.
The award recipients are nominated by their nurse administrators, peers, physicians, patients and families to receive:
A certificate proclaiming her or him an "Extraordinary Nurse"

A DAISY Award pin

A unique, hand-carved Shona stone sculpture, entitled "A Healer's Touch"
The recipient's unit receives a congratulatory banner to hang as a reminder that it takes a team to provide great patient care.