Never stop building your skill set.

Learning is a lifelong process, especially for health care professionals. Children's Mercy provides comprehensive resources for physicians and providers from all backgrounds to empower their academic and educational pursuits.
Our goal is to offer continuing education that helps physicians and clinicians in our community stay at the top of their fields, ultimately delivering the most advanced care to patients.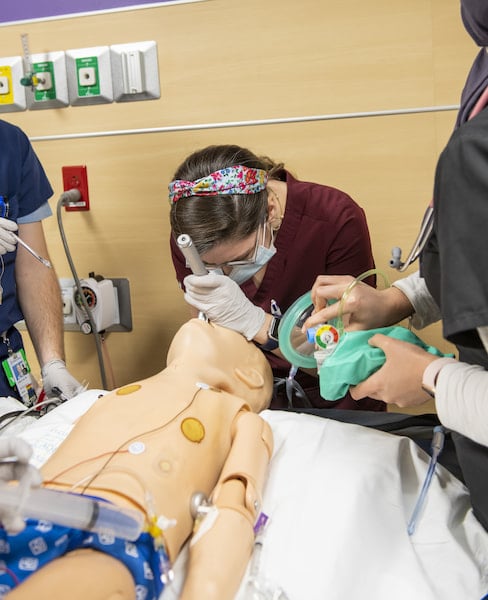 Continuing Medical Education
Children's Mercy offers physicians a variety of events, conferences and advanced pediatric Grand Rounds online and Grand Rounds Classics lectures, as well as courses on CPR and Life Support training.
Continuing Nurse Education
Our CNE offerings help nursing providers train in CPR and Life Support, observe Grand Rounds Classics lectures, and advance their careers through an established professional development system.
Simulation Training
Our simulation courses use advanced technology to improve teamwork, communication, and critical-thinking skills for emergency situations. Computer-controlled mannequins provide real-time physiological reactions in a practice environment.