Fellowship at Children's Mercy
Leading research. Developing leaders.
Specializing in seizing the day.

For both postgraduate students and practicing physicians, Children's Mercy fellowships act as the springboard for excellence in a subspecialty field.
Our 40-plus programs are fully integrated into our subspecialty departments and clinical service areas, where complex cases meet uncommon support.
40+ fellowship programs
Children's Mercy offers a full range of fellowships in pediatric subspecialties, so you can focus on shaping your future in medicine.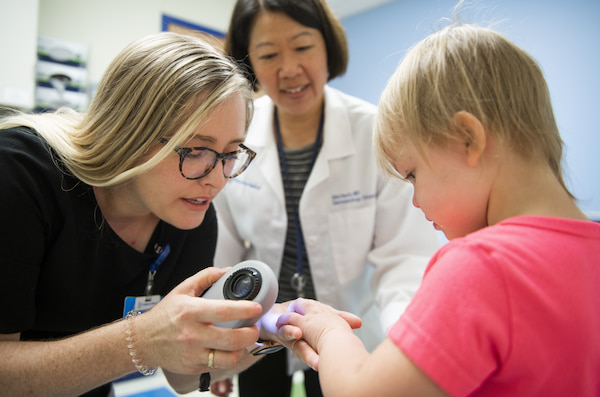 We've got your back.
As a Children's Mercy fellow, you'll be working with award-winning faculty members who are distinguished at the institutional, regional and national levels. They also happen to be great people who will get to know you and figure out how they can help structure your fellowship for your own accomplishments. You'll build real relationships with great mentors along the way.
Step forward – and upward.
Children's Mercy fellows work on the most complex and rewarding pediatric cases in the region. With no worries about meeting case numbers, fellows go on to leverage unprecedented opportunities for self-directed research and care development in their first years.
Faces you'll recognize.
Children's Mercy provides the best in pediatrics for a diverse population with a focus on equity and inclusion, but we take it a step further. We seek out residents and fellows who reflect the communities we serve. Because a better understanding of our patients leads to more well-rounded, inclusive care.
A next-level research culture.
Work with scientists and other innovators within your subspeciality, across the organization and the new Children's Mercy Research Institute. Contribute your own ideas and bring your own proposals forward in your first year.
You'll like KC.
This city has a little something for everyone, from distinctive, livable neighborhoods and a thriving arts scene to world-class sports and barbecue. You can enjoy it even more with competitive pay and benefits that resonate, all the way down to parking.
Fellowship at Children's Mercy
Fellows and program directors go into detail about the potential waiting inside Children's Mercy, including exciting research opportunities.
What our fellows are saying: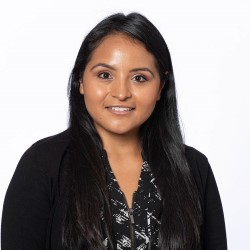 "I'm included and part of the team here."
"Everyone hopes to become the best doctor they possibly can be, and I felt that Children's Mercy would provide the tools for me to achieve this. One of the best things about working here is the level of support and drive to diversify and educate the staff. As a minority in medicine, I feel I'm included and part of the team here."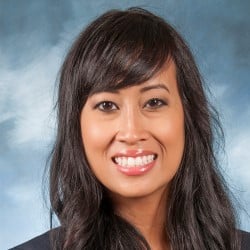 "Patient-and family-focused"
"What I like about Children's Mercy is that it's a really patient- and family-focused place, while still being a great place to learn and grow with a lot of supportive people around you."