Wellness Programs for Residents and Fellows
We keep you feeling good.

Children's Mercy believes that our workforce is our most important asset to the organization and keeping our people healthy is key to our success. Whether it be through resident classes, wellbeing resources or professional development – we're constantly finding new ways to support our people, so they can support the communities that need care.
Retreats and activities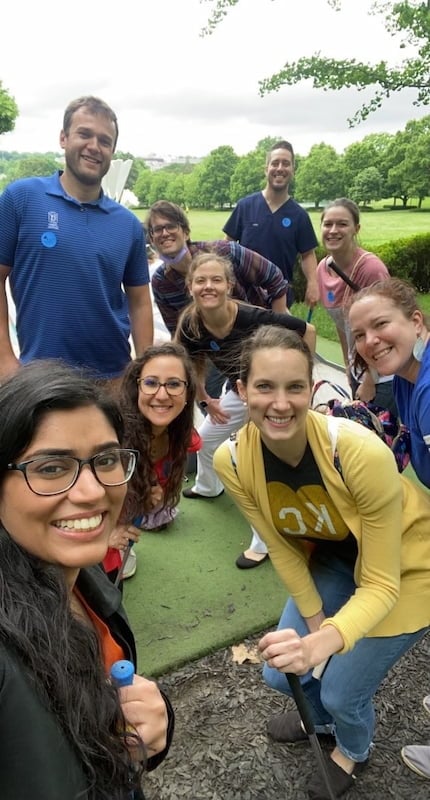 Resident classes and fellowships offer annual retreats focused on team building, philanthropy, educational workshops and having fun together.
The Resident Wellness Committee organizes popular events like ax-throwing, group karaoke, bowling, and trips to the pumpkin patch. Children and significant others are encouraged to attend, too. Other resident committees, including the Diversity, UNITED, and Advocacy committees, unify those with similar interests and backgrounds.
Our Fellows Community creates opportunities to fellows from across disciplines to forge relationships as they learn about work-life balance, study skills, contract negotiation and stress management.
Center for Wellbeing
The mission of the Center is promoting wellbeing through respect, awareness and mindful balance. Services include resources around mental health and burnout, mindfulness and litigation-related stress. Center staff provide support and information to all Children's Mercy staff. The Center has a social worker specifically assigned to support the residents and fellows at Children's Mercy.
Aligning Support Across Providers (ASAP)
ASAP is an interdisciplinary team with representatives from chaplaincy, palliative care, social work and the Center for Wellbeing. ASAP is conducting a pilot program to provide immediate support for staff members who experience distress after any kind of traumatic event.
Professional development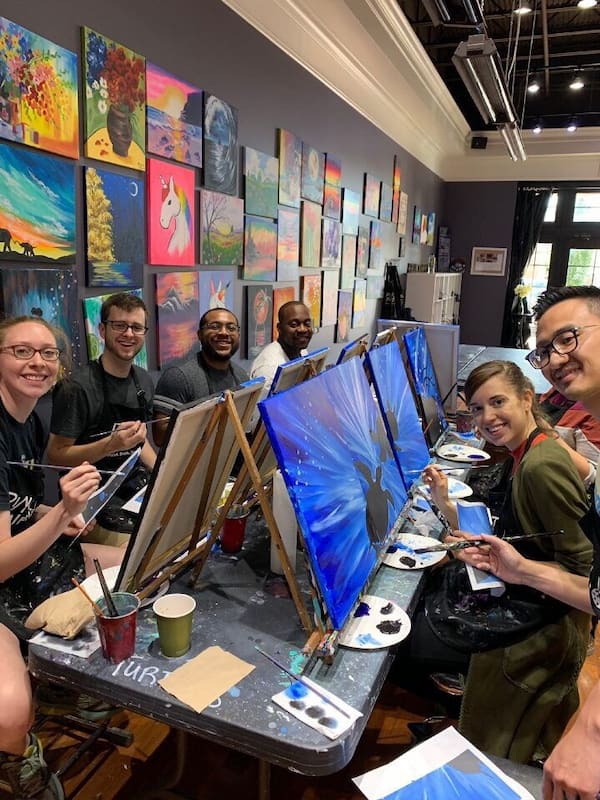 The Office of Faculty Development, in conjunction with the Center for Wellbeing and other entities, provides skill building and social opportunities to support trainee and faculty wellness. See the most recent set of scheduled activities.
Take CARE Employee Clinic and Pharmacy
TheTake CARE Employee Clinic and Pharmacy provides employees, spouses and adult children (ages 18 through 25) with convenient access to quality, affordable on-site health care. The Wellness Center also includes a convenient pharmacy with inexpensive OTC items and prescription pickup.
Employee Fitness Center
Children's Mercy also provides an Employee Fitness Center on the Adele Hall Campus. The facility is operated by Corporate Fitness Works.
Take CARE Wellbeing Program
From free ongoing therapist sessions to health coaches and wellbeing tools, the Take CARE Program is designed to give you a variety of opportunities to improve your health and maintain a healthy lifestyle.