Diversity, Equity and Inclusion
Here at Children's Mercy we recognize that diversity, equity and inclusion are extremely important and are at the foundation of what we do on a daily basis. We value our diverse patient population and we strive to make our workforce equally as diverse. Increased diversity brings different perspectives and, therefore, enables us to give the best care possible to our patients.
Children's Mercy is committed to recruiting and training a diverse group of subspecialists. We seek to provide high-quality clinical care by creating a workforce that reflects the diversity of patients we serve. We embrace diversity in all its forms, including race, ethnicity, (dis)ability, socioeconomic status, religion, sexual orientation, gender identity and expression, and veteran status, among other forms of diversity. We strive to create an inclusive community where all feel welcome and supported. Women, persons of color, those from backgrounds under-represented in medicine, individuals with disabilities and veterans are encouraged to apply.
Graduate Medical Education Diversity, Equity and Inclusion Committee

Mission:
To diversify the physician workforce by actively recruiting individuals with a broad range of different experiences, expressions, and viewpoints to become future leaders in medicine. These individuals may differ by race, ethnicity, gender and gender identity, religion, socio-economic status, age, geography of origin and residence, sexual orientation, disability, and other aspects of human attributes and behaviors.
Vision:
To have a diverse Graduate Medical Education trainee workforce that reflects the diverse patient population we serve in order to reduce health inequities, foster anti-racism in medicine and transform the health and wellbeing of all children.
Priorities:
Together we focus on recruitment, inclusion and building community, professional development and mentorship.
Walking the Talk

Michelle Wimes, Senior Vice President and Chief Equity and Inclusion Officer at Children's Mercy invites you to take part in her video series "Walking the Talk." The videos center around diversity, equity and inclusion.
View the "Walking the Talk" video series
Where are our trainees from?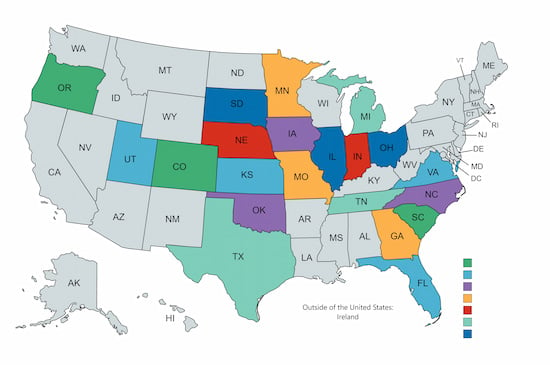 Children's Mercy employee demographics


Asian: 4%
Black or African-American: 10%
Hispanic or Latino: 6%
White: 77%
Other: 3%