Children's Mercy Committees and Resource Groups
Committees within Children's Mercy


GME Diversity and Inclusion Committee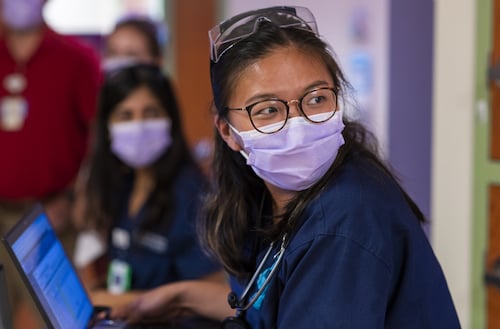 This committee is a group of multiple hospital stakeholders all working towards increasing diversity and equity at Children's Mercy Hospital. Members include minority faculty and trainees as well as Graduate Medical Education faculty and staff. With the support of the hospital administration, the committee continues to make significant progress including the Mercy+Me visiting elective, increasing diversity of Grand Rounds Speakers, increasing diversity of the Pediatrics residency and fellowship training programs, and many other accomplishments.
Employee Resource Groups


Children's Mercy has several Employee Resource Groups (ERGs). These are voluntary groups of employees who join together based on their common backgrounds, life experiences or demographic factors like gender, race or ethnicity. Read more about the Employee Resource Groups.