Message from Leadership

Marshaun Butler, MHSA, Chief Diversity Officer, Vice President, Clinical Support Services and CMHK Operations

At Children's Mercy (CM) we are committed to the equity, diversity and inclusion of our patients, families, employees and the communities we serve.
As we look to better understand health disparities in clinical care – and how they not only impact care, but how we can work towards ways to close those gaps ensuring all children have effective care. We commit to work toward all children having the best possible outcomes, as we appreciate that our differences will also make us stronger and more innovative. We must be deliberate and intentional in understanding the disparities that exist in the care of children, so that together we can create a solution. We are influenced by one of the founding sisters of CM – Katharine Berry Richardson – "I have not served children unless I have served them all."
Our Office of Equity and Diversity is responsible for implementation of our Equity and Diversity strategic framework, which includes cultural competency education, creating diverse talent pipeline strategies, growing community engagement and partnerships and expanding our vendor diversity base. With guidance and help from employee lead Employee Resource Groups, the Equity and Diversity Council and active diversity and inclusion workgroups throughout the organization, CM will be persistent in addressing the health disparities in children that require multifactorial interventions and framework:
Advocacy
Care Delivery
Data and Research
Education
Ethical Construct
Leadership
Patient Provider Communication
Public Accountability
Policy & Practice
By accepting and embracing our differences, as a team – we are better positioned to to be proactive in recognizing and acknowledging the differences in each patient and family we care for and support.
Message from Gaby Flores, MSM, Director and John "JC" Cowden, MD, MPH, Medical Director, Office of Equity and Diversity

The origin of Children's Mercy Hospital can be traced to June, 1897, and two sisters, Dr. Alice Berry Graham, a dentist, and Dr. Katharine Berry Richardson, a physician.
A shop keeper from the Kansas City Stockyards district heard of the sisters' reputation for helping sick children in need and he told Dr. Graham of a woman he'd seen in the streets trying to give away her crippled 5-year-old daughter.
Drs. Graham and Richardson found the girl abandoned, undernourished and poorly clothed. They arranged a bed for her at a small hospital on 15th and Cleveland in downtown Kansas City on June 24, 1897. The doctors established the Free Bed Fund Association and through painstaking care, they restored life to the orphaned child's crippled legs. With surgery and therapy, she walked again.
Their act of compassion and medical expertise was the beginning of what would become The Children's Mercy Hospital.
The Office of Equity and Diversity (OED) was established in the spirit of the mission of the founding sisters – to ensure that ALL children received high quality clinical care. The OED was established alongside the Equity and Diversity Council in 2009 with a focus to implement strategy, support hospital leadership and staff in their efforts to provide equitable care, and attending to regulatory and accreditation standards.
Employee Resource Groups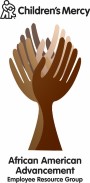 African American Advancement

African American Advancement (A3) is an employee resource group open to any hospital employee at any level. A3's goal is to foster an environment where members can support one another, socialize, ensure cultural understanding and sensitivity of staff and patients, and promote education and professional advancement of black and African\-American employees.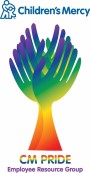 Children's Mercy Pride

Children's Mercy Pride is an employee resource group for lesbian, gay, bisexual, transgender, and queer (LGBTQ) employees and allies. Our main goal is to make Children's Mercy a welcoming environment for all patients, families and staff so that we can better care for each other and our patients. We will foster a culture of diversity and inclusion through continual learning opportunities around issues related to gender and sexual orientation.
Diversity defined: A glossary of terms
One of Children's Mercy's shared values is respect. This includes respect for the diverse backgrounds and traditions that our patients bring with them into CM.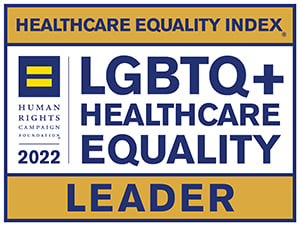 Healthcare Equality Index
Children's Mercy had earned "LGBTQ Healthcare Equality Leader" designation by receiving a top score of 100 on Human Rights Campaign (HRC) Foundation's Healthcare Equality Index (HEI).
HEI is the national LGBTQ benchmarking tool that evaluates healthcare facilities' policies and practices related to the equity and inclusion of our LGBTQ patients, visitors and employees.
Employee non-discrimination statement
It is the policy of Children's Mercy Hospitals & Clinics to employ persons because of their job skills and their ability to maintain satisfactory work relationships with fellow employees, patients, parents, and visitors. A personal interview, formal education and training, previous work experience, references and a criminal background investigation will establish proof of this ability. The Hospital will not discriminate against prospective or current employees based on age, sex, race, religion, color, creed, national origin, sexual orientation, gender identity, disability or any other legally protected status.