Message from Leadership

Michelle P. WIMES, JD
Senior Vice President & Chief Equity and Inclusion Officer


Children's Mercy remains committed to diversity, inclusion and health equity. Nowhere is that commitment more visible than in the hospital's decision first to hire a full-time Chief Equity and Inclusion Officer in 2020 and then to substantially grow the team focused on these efforts. To date, Children's Mercy employs over ten full-time team members dedicated to these efforts.

We are focused on creating both an inclusive work environment for our clinicians, faculty and staff while providing culturally resonant care for the patients and families we serve. We acknowledge that combating racism and inequity is an ongoing commitment. The impact of economic, environmental and clinical disparities (social determinants of health), including diverse linguistic needs, may hinder the opportunity to access and receive quality and equitable healthcare services. The goal has been to foster an equitable, anti-racist and trauma-informed organization, one that underscores our founders' desires to serve all children excellently, regardless of their backgrounds or individual demographics.
We have made much progress in the last three years including launching three major assessments (a Diversity Workforce Assessment, a Physician-Provider Cross Cultural Medical Assessment, and a Language Access Audit) which have formed the basis of our inaugural three-year DEI Strategic Plan. This plan focuses on workforce (recruiting, developing and promoting talented team members), workplace (fostering a culture of belonging), marketplace (growing our diverse supplier base), and community (ensuring we are meeting the needs of our diverse patients and families).

We have also re-structured our entire DEI Ecosystem including creating a new Executive Steering Council co-chaired by our CEO, Paul Kempinski, and the Chief Equity and Inclusion Officer. A new Gamechangers Network ensures that there is also department or divisional representation focused on DEI efforts on the ground. Additionally, in the last year, we have also launched a new Employee Resource Group (Access+Ability) focused on physical and mental disabilities. A Veterans ERG will launch later this year.

What continues to excite me most is the intentional effort we have embarked upon to strategically embed the concepts of diversity, health equity and inclusion into the way we practice medicine. It is a game changer and has helped to catapult us into one of the leading pediatric institutions for DEI in this country.
The Office of Equity and Diversity was established alongside the Equity and Diversity Council by Children's Mercy to focus on implementing strategy, supporting hospital leadership and staff in their efforts to provide equitable care, and attending to regulatory and accreditation standards.
From internships to baby showers, Children's Mercy engages in multiple programs to help patients with day-to-day conditions or challenges.
The Children's Mercy Hospital (CMH) Vendor Diversity Program is an organization-wide initiative meant to strengthen our supplier base and invest in our community. The intent of the program is to broaden participation of diverse businesses in the CMH vendor base.
Employee Resource Groups

Employee Resource Groups (ERGs) are voluntary groups of employees who join together based on their common backgrounds, life experiences or demographic factors like gender, race or ethnicity. ERGs provide support, enhance career development and contribute to personal development in the workplace. Participation involves group membership and allies. All are welcome!
ERG Pillars
Talent & Development
Patient Experience
Community & Employee Engagement
Currently, Children's Mercy has five active ERGs, which are described below.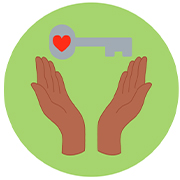 Access Ability


One in four Americans have a disability. This is the largest minority group in the country despite being a group people often do not self-identify with, Children's Mercy staff included. People with disabilities are a key constituency for Children's Mercy, given that one in five families of the general population has a member with a disability. Children's Mercy undoubtedly has a higher ratio, knowing the population we serve. The disability community is our community. The initiation of this ERG is in keeping with our values of kindness and inclusion and fulfills the Children's Mercy mission of providing "unwavering compassion for those most vulnerable." In order to support the organization's pursuit of an equitable workplace and workforce, the ERG will advocate for the continuation of a welcoming and inclusive environment for all who cross our hospital's threshold and experience a disability or chronic health condition, whether they be patients or families, employees or volunteers, or suppliers or vendors.
Access Ability includes Children's Mercy employees who are interested increasing the hospital's efforts to enhance the inclusion of and accessibility for individuals with a variety of abilities, so they may be fully accommodated and welcomed. We are dedicated to fostering a welcoming culture of diversity and inclusion for our patients, families, employees and community, which will improve the safety and wellbeing of all. This ERG strives to provide education, awareness and support around all variously-abled as an intentional and strategic partner of Children's Mercy.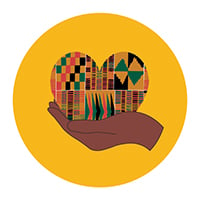 African American Advancement (A3)
The African American Advancement (A3) ERG is geared toward the support and advancement of Black and African American employees and the education of the entire Children's Mercy family in matters relevant to Black and African American employees, patients and families.
A3 envisions influencing Children's Mercy policy and programming as well as promoting recruitment and retention of Black and African American individuals.
By focusing on these objectives, A3 hopes to create a community where employees feel uplifted and encouraged, thereby allowing them to be great ambassadors to Children's Mercy patients, families and the greater community.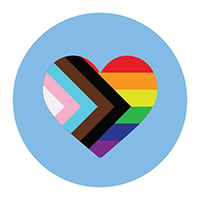 CM Pride
CM Pride is a group of Children's Mercy LGBTQIA employees dedicated to fostering a welcoming culture of diversity and inclusion for our patients, families, employees and community. We strive to provide education, awareness and support around gender and sexual orientation as an intentional and strategic partner within Children's Mercy. Through these efforts, we aim to improve the safety and care of our patients and families.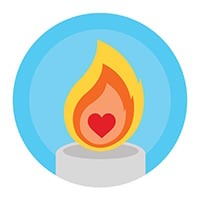 Interfaith
The Interfaith ERG (#LOVE ALL) was created to acknowledge, support, celebrate and foster understanding of our global faith diversity. It champions faith diversity, inclusion and allyship across Children's Mercy. The Interfaith ERG has a purpose to engage employees through promoting intersectional and interfaith collaboration, learning and celebration. It is united in its compassion for those in need and will work to give back generously to uplift our communities.
This ERG welcomes people of all faith backgrounds, or none, to come together and cultivate a culture of empathy and belonging at Children's Mercy. The Interfaith ERG members are trailblazers for faith inclusion.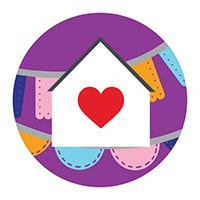 La Casa Latino
The purpose of La Casa Latino is to foster career advancement for Latino/Hispanic employees, contribute to cultural competency and awareness efforts at Children's Mercy and to facilitate community engagement. This ERG will facilitate conversations about the broad cultural and ethnic diversity within the Latino/Hispanic community and how those unique characteristics can be used as a tool for our personal and professional growth.
Diversity defined: A glossary of terms
One of Children's Mercy's shared values is respect. This includes respect for the diverse backgrounds and traditions that our patients bring with them into CM.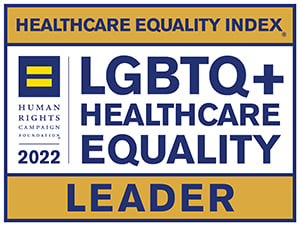 Healthcare Equality Index
Children's Mercy has earned "LGBTQ Healthcare Equality Leader" designation by receiving a top score of 100 on Human Rights Campaign (HRC) Foundation's Healthcare Equality Index (HEI).
HEI is the national LGBTQ benchmarking tool that evaluates healthcare facilities' policies and practices related to the equity and inclusion of our LGBTQ patients, visitors and employees.
Employee non-discrimination statement
It is the policy of Children's Mercy Hospitals & Clinics to employ persons because of their job skills and their ability to maintain satisfactory work relationships with fellow employees, patients, parents, and visitors. A personal interview, formal education and training, previous work experience, references and a criminal background investigation will establish proof of this ability. The Hospital will not discriminate against prospective or current employees based on age, sex, race, religion, color, creed, national origin, sexual orientation, gender identity, disability or any other legally protected status.