Message from Leadership

Michelle P. WIMES, JD
Senior Vice President & Chief Equity and Inclusion Officer


Children's Mercy remains committed to diversity, inclusion and health equity. Nowhere is that commitment more visible than in the hospital's decision to hire a full-time Chief Equity and Inclusion Officer in 2020. As the first Chief Equity and Inclusion Officer, I will be focusing on creating both an inclusive work environment for our clinicians, faculty and staff but also on providing culturally competent care for the patients and families we serve. The goal is to foster an equitable and anti-racist organization, one that underscores our founders' desires to serve all children excellently, regardless of their backgrounds or individual demographics.

I have immediately engaged in learning as much as I can about the Children's Mercy community, fueled by an aggressive and robust 120-day plan. The plan includes spirited one-on-one listening sessions with executives, clinicians, front-line staff and volunteers, along with key community stakeholders. The information gleaned from these sessions will be used to formulate a formal enterprisewide "climate assessment" to help us understand the larger snapshot of the organization and to establish priorities for the next 12 months. The result: developing an equity and inclusion strategy aligned with Children's Mercy's long-term strategic plan. What excites me most is the intentional effort we are embarking upon to strategically embed the concepts of diversity, health equity and inclusion into the way we practice medicine. It is a game changer and will help to catapult us into one of the leading pediatric institutions in this country. Won't you join us on this ride? I'm looking forward to working with you to fulfill our vision.
Employee Resource Groups

Employee Resource Groups (ERGs) are voluntary groups of employees who join together based on their common backgrounds, life experiences or demographic factors like gender, race or ethnicity. ERGs provide support, enhance career development and contribute to personal development in the workplace. Participation involves group membership and allies. All are welcome!
ERG Pillars
Talent & Development
Patient Experience
Community & Employee Engagement
Currently, Children's Mercy has four active ERGs, which are described below.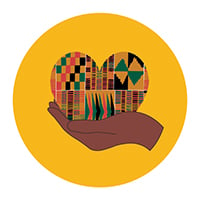 African American Advancement (A3)
The African American Advancement (A3) ERG is geared toward the support and advancement of Black and African American employees and the education of the entire Children's Mercy family in matters relevant to Black and African American employees, patients and families.
A3 envisions influencing Children's Mercy policy and programming as well as promoting recruitment and retention of Black and African American individuals.
By focusing on these objectives, A3 hopes to create a community where employees feel uplifted and encouraged, thereby allowing them to be great ambassadors to Children's Mercy patients, families and the greater community.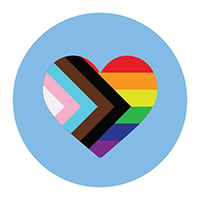 CM Pride

CM Pride is a group of Children's Mercy LGBTQIA employees dedicated to fostering a welcoming culture of diversity and inclusion for our patients, families, employees and community. We strive to provide education, awareness and support around gender and sexual orientation as an intentional and strategic partner within Children's Mercy. Through these efforts, we aim to improve the safety and care of our patients and families.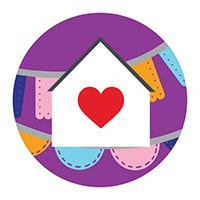 La Casa Latino

The purpose of La Casa Latino is to foster career advancement for Latino/Hispanic employees, contribute to cultural competency and awareness efforts at Children's Mercy and to facilitate community engagement. This ERG will facilitate conversations about the broad cultural and ethnic diversity within the Latino/Hispanic community and how those unique characteristics can be used as a tool for our personal and professional growth.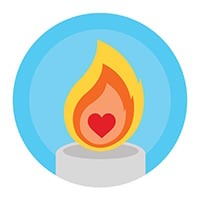 Interfaith

The Interfaith ERG (#LOVE ALL) was created to acknowledge, support, celebrate and foster understanding of our global faith diversity. It champions faith diversity, inclusion and allyship across Children's Mercy. The Interfaith ERG has a purpose to engage employees through promoting intersectional and interfaith collaboration, learning and celebration. It is united in its compassion for those in need and will work to give back generously to uplift our communities.
This ERG welcomes people of all faith backgrounds, or none, to come together and cultivate a culture of empathy and belonging at Children's Mercy. The Interfaith ERG members are trailblazers for faith inclusion.
Diversity defined: A glossary of terms
One of Children's Mercy's shared values is respect. This includes respect for the diverse backgrounds and traditions that our patients bring with them into CM.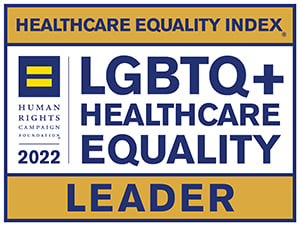 Healthcare Equality Index
Children's Mercy had earned "LGBTQ Healthcare Equality Leader" designation by receiving a top score of 100 on Human Rights Campaign (HRC) Foundation's Healthcare Equality Index (HEI).
HEI is the national LGBTQ benchmarking tool that evaluates healthcare facilities' policies and practices related to the equity and inclusion of our LGBTQ patients, visitors and employees.
Employee non-discrimination statement
It is the policy of Children's Mercy Hospitals & Clinics to employ persons because of their job skills and their ability to maintain satisfactory work relationships with fellow employees, patients, parents, and visitors. A personal interview, formal education and training, previous work experience, references and a criminal background investigation will establish proof of this ability. The Hospital will not discriminate against prospective or current employees based on age, sex, race, religion, color, creed, national origin, sexual orientation, gender identity, disability or any other legally protected status.