Equity and Diversity Programming
Community Baby Shower
A Partnership with Black Health Care Coalition

In 2012, the Children's Mercy Office of Equity and Diversity partnered with Kansas City's Black Health Care Coalition to host three Community Baby Showers each fiscal year, in pursuance of the goal to educate, provide interactive learning opportunities, resources and support to new and expectant parents.
The partnership between Children's Mercy and Kansas City's Black Heath Care Coalition is only one component of an ongoing effort to eliminate health and health-care disparities and inequities, while addressing concerns identified in the Children's Mercy, Community Needs Assessment. Faculty and staff from both organizations, along with community health professionals join together to ensure that each Community Baby Shower is an extraordinary every time event, filled with fun, food and gifts for each participant.
For additional information about the Children's Mercy and Kansas City's Black Heath Care Coalition Community Baby Showers, please contact OED@cmh.edu
Children's Mercy Health Science Summer Internship Program
A Partnership with Friends of University Academy

The Children's Mercy Health Science Summer Internship Program is designed to expand the depth and scope of the students' individual area of study. This internship motivates students to create opportunities, demonstrate and develop critical thinking and problem solving skills, while embracing and supporting new concepts and ideas surrounding the academic, personal and professional interests of the student.
During this eight-week structured internship, students will become familiar with roles and responsibilities associated with the day to day work of health care professionals. By participating in clinical and non-clinical experiential, integrative and practical learning, students have an opportunity to collaborate and engage with faculty and staff as an active employee of the Children's Mercy Hospital health system. Students' increase awareness to community issues and other topics such as health and health care disparities, health inequities, implicit bias, cultural humility and more as they join various internal and external community benefit events and projects.
CHICOS Clinic
Founded by JC Cowden, MD, MPH, Medical Director of the Office of Equity and Diversity, The CHICOS Clinic (Clínica Hispana de Cuidados de Salud), located at the Children's Mercy Pediatric Care Center on Broadway is a program where select pediatric residents with intermediate or better Spanish proficiency train formally in bilingual, cross-cultural care over the three years of their residency.
Qualified Bilingual Staff (QBS)
In order to ensure clear, effective, and safe communication during our service to patients and families, the Qualified Bilingual Staff training program was designed to provide guidance to bilingual employees on their use of languages other than English.
For additional information about the Qualified Bilingual Staff program, please contact qbs@cmh.edu.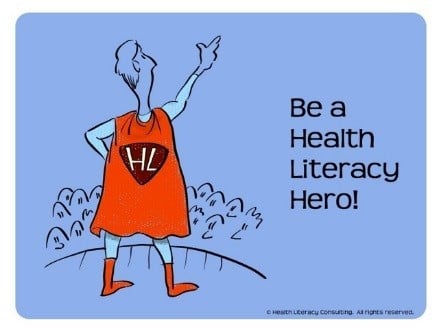 Health Literacy
"Health literacy" is the ability to read, understand and act on health information. Using health literacy techniques to communicate with patients and family members verbally and in writing will help increase understanding and improve outcomes.
For additional information about Health Literacy, please contact Healthliteracy2@cmh.edu.
El Consejo

Started in 2008, the El Consejo de Familias Latinas/Hispanas, Latino/Hispanic Family Advisory Board (Consejo) is a board chaired by a parent, with a core membership of approximately 10 families who are the primary caregivers of children who receive care at Children's Mercy. The Consejo compliments the existing Family Advisory Board (FAB) at Children's Mercy, an English-speaking parent advisory board.
El Consejo's goals are to:
Promote a relationship between Family members and professionals from Children's Mercy so we can work together to ensure the right services are being delivered for kids and families.

Provide opinions and ideas to the representatives of the hospital about our experiences.

Review important issues from the hospital by the El Consejo in order to receive recommendations.

Educate families about medical services.

Membership

El Consejo meets once a month. Any parent, or caregiver of a patient may apply for board membership. For additional information please contact consejo@cmh.edu.
Men in Nursing
As a part of Children's Mercy's pledge to be an equitable and diverse organization, Karen Cox, PhD, RN, RACHE, FAAN and former Executive Vice President/COO of Children's Mercy Hospital and Clinics, brought together a project team to create a professional development model for engaging and more men of color to the field of nursing.
The Men in Nursing program supports its participants by eliminating financial barriers, providing an encouraging and supportive environment, while offering a strategic pipeline to successfully achieve a Bachelor of Science in Nursing degree.
"The City You Never See"
Biannually the Office of Equity & Diversity and Operation Breakthrough partner to organize and host "The City You Never See", a bus tour, led by Sister Berta Sailer who founded Operation Breakthrough more than 40 years ago. The tour extends over the surrounding community and total service area where many of the patients and families we serve at Children's Mercy reside.
As a component of experiential learning, the tour participants we will meet clients of Operation Breakthrough, some who are parents of patients that attend the Children's Mercy clinic located at Operation Breakthrough. Clients share testimonials of their daily lives as residents, raising children in some of Kansas City's most economically disadvantaged and crime saturated areas, where the struggle is real but perseverance is strong and how Operation Breakthrough has been a blessing to them in many ways.
For additional information about the Operation Breakthrough bus tours please contact OED@cmh.edu.
Mercy + Me, The Children's Mercy Minority Elective Program
(Mercy + ME) provides qualified fourth-year medical students who have historically been underrepresented in medicine (UIM) an opportunity to experience the outstanding Pediatric training that Children's Mercy provides. This unique program was designed by the Children's Mercy Faculty and Trainee Equity, Diversity and Inclusion committee with the overarching goal of increasing exposure of UIM medical students to clinical and research opportunities in academic medicine in addition to encouraging students from diverse backgrounds to apply to the Children's Mercy Pediatric Residency Program. Funding is provided through grant support from the Black Community Fund (BCF), an affiliate of the Greater Kansas City Community Foundation, whose mission is to provide support and leadership to enhance socio-economic aspects of the African-American community in the Greater Kansas City area.
Special Events
Children's Mercy Pride Service
Diversity Day at Children's Mercy
Martin Luther King Jr. Day at Children's Mercy
Kwanza Celebration
Ramadan
Wondrous Wednesday's
Poverty Simulation - Coming Soon to Children's Mercy