Urology
Nationally ranked by U.S. News & World Report
Urology
Nationally ranked by U.S. News & World Report
Choosing the best urology program for your child


When your child has a urinary- or genital-tract condition, the urology team at Children's Mercy provides excellent care in a child-friendly environment. The department has earned recognition as one of the top programs in the nation by U.S. News & World Report.
The urology team has expertise in all aspects of urological care. Our providers are frequently part of specialty clinics for children with complex conditions that involve coordinated care plans, such as GI, endocrine, and colorectal conditions.
Fast recovery, tiny scars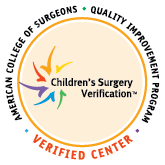 Level 1 Children's Surgery Center
If your child's condition requires surgery, choosing Children's Mercy means you'll be working with one of only a handful of pediatric hospitals verified as a Level 1 (top ranked) surgery center. We use minimally invasive surgical approaches that are less painful and have quicker recovery times, with smaller scars. Your urology team will continue to provide long-term follow-up support for as long as you need it in our clinic.
Anesthesia that's customized for your child


At Children's Mercy, a pediatric anesthesiologist is an active member of your child's care team before, during and after their surgery or procedure. We administer anesthesia for more than 27,000 kids per year—that's 74 per day—so our team is experienced at finding just-right doses of medication for kids of all sizes.
No problem too complex


Many conditions we treat are congenital differences, meaning children are born with them. Our staff has extensive training and experience in caring for children and teens with all types of urological conditions. We take a team approach to care by bringing all your providers together in one place to create a convenient, comprehensive experience for your family.
If your child needs additional testing, our radiology department is ready to put them at ease during urological diagnostic tests. We also provide several specialty clinics where multiple providers from different medical and surgical disciplines combine to create a comprehensive plan for your child's unique needs.
Expert care, close to home


Children's Mercy is continually expanding our secure and convenient telemedicine services to provide easy access to our urology specialists through virtual visits. Depending on your child's needs, you can visit with your urologist by telemedicine from one of our outreach clinics throughout Missouri and Kansas, or in some cases, from home.
See answers to common questions about telemedicine
Clinical Services
The DUCK Clinic provides treatment for children with voiding dysfunction, a common condition that involves poor muscle coordination between the bladder and urethra.
The GUIDE Clinic brings together a team of health care specialists from several different areas of the hospital to provide complete care for young people from birth to 21 years old with congenital adrenal hyperplasia (CAH) and differences of sexual development (DSD).
Children's Mercy is home to one of a very few comprehensive colorectal centers in the nation. We take a team-based approach to care for children with colorectal malformations such as Hirschsprung Disease and other anorectal and pelvic floor disorders.
Our team provides prenatal consultations for expectant mothers through our Fetal Health Center.
Additional services offered:
Bladder augmentation

Cystoscopy

Hypospadias repair

Laparoscopy

Orchiopexy

Pyeloplasty

Radiographic exams

Ureteral re-implantation
Conditions
Overactive bladder

Genital malformations

Hypospadias

Neurogenic bladder

Undescended testicles and orchiopexy

UPJ obstruction

Urinary obstruction diseases

Vesicoureteral reflux

Urinary stones
The Children's Mercy Research Institute
The Children's Mercy Research Institute at Children's Mercy is creating an integrated research environment where no boundaries exist between science and medicine. In our quest to find answers to pediatric medicine's most challenging questions, we are collaborating with physicians, scientists, academic colleagues, philanthropic partners and others within our community, and around the world.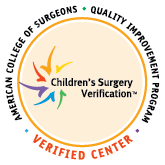 Highest level of surgical care
Children's Mercy is one of only 30 locations in the nation to be verified by the American College of Surgeons as a Level 1 Children's Surgery Center.
Resources for your family
Children's Mercy has developed a helpful resources for you and your family:
Contact Urologic Surgery

Children's Mercy Adele Hall Campus and Wichita
(816) 234-3199
Children's Mercy Kansas
(913) 696-8570